Subuhi Joshi and Sidharth Sagar's ROMANTIC KISS too hot to handle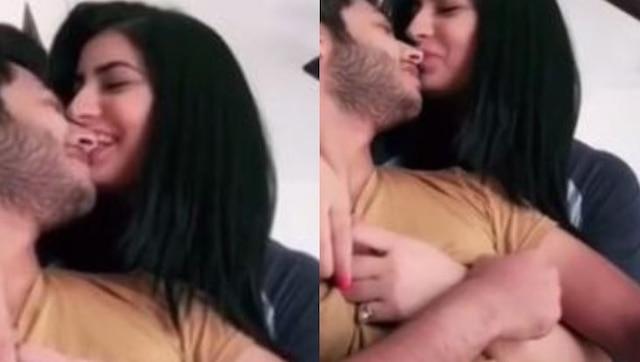 New Delhi: Not every time love gives you a second chance but when it does you should never let it go again. This situation and lines seem to go perfectly with TV actor and comedian Sidharth Sagar's life.
Also known as 'Selfie Mausi', Sidharth recently patched-up with his girlfriend Subuhi Joshi. Couple made this official announcement on Sidharth's birthday with pictures on Instagram.

Subuhi and Sidharth are in a happy space right now and are enjoying the time they are spending together.

Actress recently posted a romantic video with Sidharth kissing him. Actually they posted a musically video in Subuhi is romantically kissing him.

Check this out:






Sidharth and Subuhi had fallen in love during their stint together in Life Ok show 'Comedy Classes' in which he played 'selfie mausi' and 'Naseeruddin' characters. Later, the two parted ways after Siddharth's mother had reportedly called and abused Subuhi asking her to stay away from her son. Subuhi had then(in 2016) told a popular daily that she blames Sidharth for it as he should've stopped his mother from calling her.

Sidharth Sagar was part of headlines some time back and the reason for it was that suddenly actor went missing. Then soon he clarified that he was in rehab center. He also said that he was kidnapped and was sent to mental asylum. He also blamed his mother and her boyfriend for it.

Now he is coming back on TV with Sony Entertainment Television show 'Comedy Circus'.