Trolls want us to break up because they love Kritika Kamra & Karan Kundrra together- Anusha Dandekar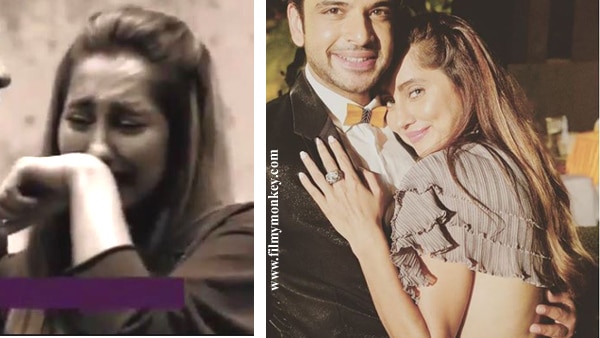 Mumbai:
Actor Karan Kundra, who is in a relationship with TV host Anusha Dandekar, says social media trolling has led to problems between them. The two will be seen on 'Mtv Troll Police'.
"I do feel guilty about this because this (trolls) is what she (Anusha) has to wake up to every day. This has led to problems between us. There are issues at my home as well. My mother scolded my sister the other day when my sister tried explaining this to her. It's not that she believes everything but she has now started reacting to it," Karan said in a statement.
Anusha and Karan started dating two years ago. The couple on 'MTV Troll Police' will be facing one of their trolls who attacked Anusha on Instagram and Twitter.


Reading the hate comments, Anusha said: "According to you being in love is a crime, in fact being in love online is a bigger crime. It's time we sit down face-to-face and talk about it."
VJ Anusha slut-shamed on social media; beau Karan Kundrra HITS back & SHUTS trolls!
Commenting on how trolls have affected their relationship, she said: "For me, trolling has increased ten fold. Maybe I lived in a bubble. Since the time I started dating Karan, my life has changed. It has been very difficult for me.


"Every morning I read at least 50 hate comments saying you aren't cultured or aren't good. I can't even say the things. Though my Hindi isn't great, I do understand the things they say in Hindi."
She says the trollers want her to break up with Karan.
Rannvijay Singha speaks on his terms with Ex-Girlfriend Anusha Dandekar!
"Trolls want us to break up because they love Kritika (his former girlfriend) and Karan together. They were in a TV show. They looked great. They were everybody's love," she added.
Karan Kundrra with ex-girlfriend Kritika Kamra
Watch shocking promo below in which a troll calls Anusha "ugly" and "chudail".