TV actor under CBI scanner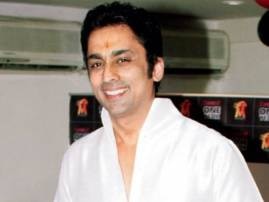 New Delhi: Businessman-cum-TV actor Anuj Saxena, famous for his roles in soaps "Kkusum" and "Kumkum", has come under CBI scanner in an alleged Rs 20 lakh bribery case involving Director General of Corporate Affairs B K Bansal.

CBI has registered an FIR against Saxena alleging that his company had bribed Bansal to ensure that he does not order an SFIO inspection against his company Elder Pharmaceuticals for charges of illegal collection of Rs 175 crore from 24,000 investors, diverting funds to companies abroad, and not making returns on due time, agency sources said.
Calls made to Alok Saxena, Director Elder Pharma, remained unanswered. The email sent to the ID given on the company's website also remained unresponded.

Anuj Saxena, named in FIR, is believed to be abroad, the CBI sources said.

Saxena who is Chief Operating Officer, Chairman cum Managing Director, has not been arrested by CBI which has already taken into custody Bansal, middleman Vishwadeep Bansal and two more private persons.

The case emanated from complaints received by Registrar of Companies in the Ministry of Corporate Affairs from investors who had alleged that Elder Pharmaceuticals has collected over Rs 175 crore from over 24,000 investors under Companies' Acceptance of Deposits Rule, they said.

The company had allegedly lured them offering attractive rates of interest ranging from 9.5 per cent to 11.5 per cent to investors on deposits ranging from a 12-36 month period. Over 1000 such complaints were made to RoC, they said.

The Ministry of Corporate Affairs instituted an inspection by Regional Director (West) Mumbai which claimed the company had allegedly not kept 15 per cent of deposits in liquid form, accepted Rs 138 crore from other companies which was akin to accepting deposits among other acts which were against law, they said.
(Reopens DEL 47)

The ministry suspected alleged misuse and diversion of funds to subsidiary companies, joint venture companies and overseas entities, the sources said.

The report alleged that 9.8 million pounds were transferred to Elders International FZCO to purchase shared in British company Nutra Health PLC, 10 million Euros were transferred to Dubai-based subsidiary, three million Euros transferred to acquire a Bulgarian entity, an advance of GBP 1.9 lakh were given to a firm besides remittances to JV partners in Nepal, they said.

The report recommended a Serious Fraud Inspection Office inspection into these allegations, the sources said.

The final authority to give opinion whether SFIO inspection can be ordered or not is Director General Corporate Affairs (An Additional Secretary level post) to which Bansal (Indian Corporate Law Service) officer was appointed last year, CBI sources said.

CBI has alleged that Saxena had allegedly sought the assistance of Delhi-based middleman Vishwadeep Bansal who was also working as their distributor in Delhi to get scuttle SFIO probe by bribing Bansal.

"The Director General, Corporate Affairs allegedly demanded a bribe of Rs 50 lakh for not recommending investigation by the SFIO on the inspection report and finally, the Delhi-based middleman (Vishwadeep) negotiated Rs 20 lakh. The accused officer had earlier allegedly accepted Rs 11 lakh and was demanding the balance amount of Rs 9 lakh," CBI spokesperson said.

The sources said during investigation they have found a draft letter rejecting the recommendation of SFIO inspection in the matter.

The agency sources said they have found details of 60 bank accounts in the name of the DGCA, his wife and son in addition to 20 properties with paper value of over Rs six crore. They said they are also in the know of other cases where Bansal had allegedly manipulated and they may be filed as separate FIRs.