Holi Hooliganism: TV actress Chahatt Khanna's car attacked by 14 drunk men! Horrific DETAILS INSIDE
Bade Achhe Lagte Hain actress Chahatt Khanna was attacked by a group of drunk men in Mumbai on Holi, while she was travelling in her car with her two kids.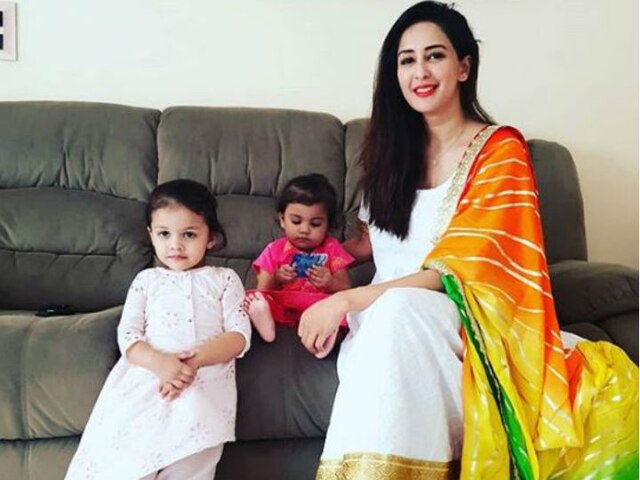 HIGHLIGHTS
Chahatt Khanna was last seen in Bade Achhe Lagte Hain
The TV actress' car was attacked by drunk men on Holi
She was travelling in her car with her two minor children
In a shocking and horrifying incident, popular TV actress Chahatt Khanna of Bade Achhe Lagte Hain fame experienced a horrific incident on Holi(March 21,Thursday).
The actress was travelling with her two baby girls, 2-year-old Zohar and 1-year-old Amaira, when their car was attacked by 14 drunk men.



View this post on Instagram
Narrating the horrific ordeal, the actress told SpotboyE,
"Last evening around 7 pm, I was travelling in my car with my kids, maid and staff and suddenly, a car banged my car from behind. It happened at S V Road, Malad. My driver braked and we were all thrown forward. I looked behind and saw 6 burly men getting down from the car. 4 bikes carrying 8 more men were right with the car, one on either side. So, 14 men in all."


Seeing all this Chahatt Khanna's driver froze and couldn't dodge and turn the car. Chahatt's kids got scared seeing all this and were crying throughout this ordeal.
"They then forced my driver to get down somehow and started beating him up. The next thing I knew was that the back glass of my car had also been smashed. Soon, they were on the bonnet of my car and even on the roof, dancing and singing. It had now gone wild,"
Chahatt added.
Bade Acche Lagte Hain actress Chahatt Khanna's SHOCKING REVELATION; "My Husband use to accuse me of Prostitution"
After some time, Chahatt Khanna's driver managed to start the car and take them out of there but the torment was far from over as the men had started following their car. Finding no way out Chahatt decided to take matter in her own hands. She got down the car to confront them. The actress said that the men were high on bhaang. She dialed the police and was about to call the local MLA when the cops arrived.
"They were all sloshed with bhaang. Why are no checks possible to detect bhaang? Anyway, I took my chappals and threatened them. Worse still, 4 of them started getting physical with me. I decided to call the local MLA, but at this very juncture the cops arrived. Had they come 5 minutes later, I don't know if I would have been alive,"
she said.
Chahatt Khanna was asked if she was interested to file an official complaint but she chose not to, as all she wanted was her kids' safety.
Chahatt Khanna is a single mother to two girls, the TV actress was in news over her troubled marriage last and and since then she is living separately from her husband Farhan Mirza.