TV Couple Kiran Karmarkar and Rinku Dhawan SEPARATED after 15 years of MARRIAGE?
Another TV actor heading to Divorce?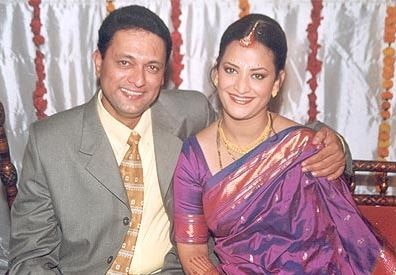 New Delhi
: Popular TV actor Kiran Karmarkar played 'Ideal Husband' role 'Om Agarwal' in Star Plus show 'Kahaani Ghar Ghar Ki'. But situation is not hunky dory in his marriage life.
Kiran Karmarkar got married to TV actress Rinku Dhawan 15 years ago but now are having problems in their personal life. As per the source of Bombay Times, it's been a year that Kiran and Rinku are living separately.
Source also said, "Both Kiran and Rinku are mature, creative people. After being together for 15 years, they have decided to separate because of unresolved differences — they believe it is better than living in constant acrimony. The decision is amicable and their priority is their teenager son."
"Rinku and Kiran don't want to talk about their personal lives. They are fiercely guarding their privacy as they don't want unnecessary publicity to upset their son." further stated the source.
Kiran and Rinku met on the sets of 'Kahani Ghar Ghar Ki'. Their friendship blossomed into love.
Kiran Karmarkar was last in Star Plus show, 'Dhhai Kilo Prem' on the other hand Rinku Dhawan portrayed grey character in TV show 'Yeh Vaada Raha'.
Will now Kiran Karmarkar and Rinku Dhawan proceed for Divorce?