TV more powerful medium than films: Ashok Lokhande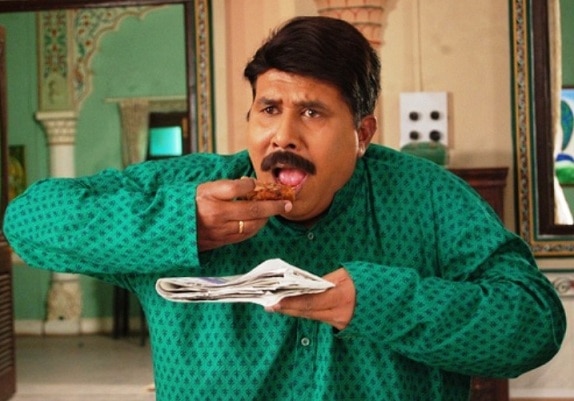 Mumbai: Actor Ashok Lokhande, who has been a part of the entertainment industry for the past few decades, says the Indian television industry is a more powerful medium than the big screen.

"TV is a very powerful medium. In fact I feel it is more powerful than films. Today the film industry has become more expensive as it has to follow a lot of commercial aspects," Ashok told IANS.
"But on TV you have that liberty, at least till the time people will be able to relate themselves to the characters shown on TV through various reality based shows. But you can't stop entertaining the audience," he added.
Ashok feels reality based stories draw more attention than fictional ones.
"In earlier times, films never used to have any similarities to our lives. What we used to see onscreen was like a dream place, which is totally different from reality. Common audience couldn't identify much with them," he said.
"But when middle-class subjects became popular on TV and films, it changed people's mindset by telling them about various societal issues," he added.
Ashok, an alumni of the prestigious National School of Drama (NSD), is best known for his roles in shows like "Saans", "Sonpari" and "Kayamath".
He is currently seen playing the role of Arun Rathi in popular TV show "Diya Aur Baati Hum", which has been on air since the last four years on Star Plus.
"'Diya Aur Baati Hum' is a trendsetter. It has inspired the youth, especially ladies, who are not able to fulfil their dreams after marriage," Ashok said.
"The show has proved over the years that shows with social message can also entertain the audience for a long time," he added.
Asked whether he ever felt bored at playing the same character for a long time, Ashok said: "It happens with actors when they start getting bored of playing one character for a long time.
"But do we get bored of relations that we share with others in real life? What actors should do is they should feel that with my character I'll try to entertain the audience.
"All the characters that I have played till now looked small on the initial level. When I joined 'Saans', I thought the role of Suri is very small. But what happens is that when I start to conceive my character, the writer gets inspired and feel that they can do a lot more with that character".