VALENTINE'S DAY SPECIAL: TV celebs REVEAL their VALENTINE DAY plans
Bigg Boss 11 contestant Arshi Khan says that her dad is her first love and she will celebrate the day with him. Scroll down for more.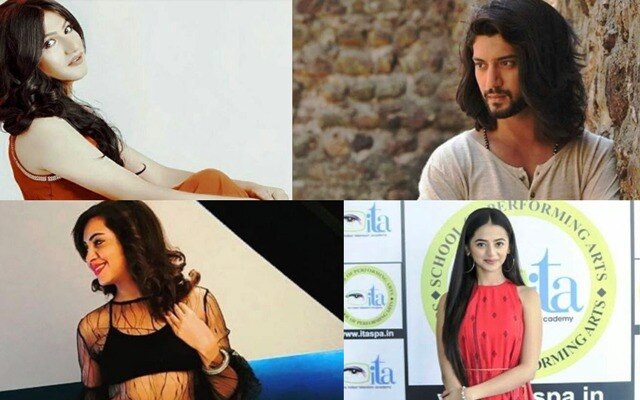 Mumbai: Every year on February 14, many people exchange cards, candies, gifts or flowers with their special "valentine."  Here are your favourite television celebrities who are gearing up to celebrate Valentine's day. They share the importance of the day in their lives and also with whom they would be celebrating.
Kunal Jaisingh: For me Valentine's  day, here in Mumbai, is 'friends time'. We somehow enjoy the day trying to enjoy with each other a bit extra. It's just a reminder to greet and remember your special ones. Love doesn't need a particular day for celebrations.
Suyyash Rai: I will make sure to be free for my wife and family. And we will all spend a quality time all together. I will also take some gift for them to surprise. I believe whenever we all are together it's a Valentine's day for us.
Helly Shah: Valentine's Day is celebrated to love and let your special ones know how much you love them. My family is really special for me and I know the best way to make them feel it.
Roop Durgapal: I'm excited about Valentine's Day. As such special days are challenging for your man to be extra- ordinary. As when you are made special on regular basis. So special occasions like this are for something really extra.
Arshi Khan: I love my dad. I'm his princess and he is my king. His heart is my kingdom. So my Valentine's day is the time when I will be with him and enjoy the priceless moments. I can do anything for him. He is my first love.
Mahika Sharma: I think we all say that every day we celebrate love. But do we really? I don't think so that in our busy schedules we get such special time. So for me Valentine's Day has really some significance and I enjoy the day with my special ones.
Gaurav Chopra: Valentine's Day is special day. I would advice men to be gentle and understand their partner and accordingly arrange some good time for her. Gift her something she likes, just add flavour of your kindness and standards.
Manu Punjabi: I remember enjoying good time with my mom. Valentine's during school days use to be something blushing. But later on I understood it's just a day to celebrate love. Love that can be between any relationships.