Vatsal Sheth and Ishita Dutta sign no-dating clause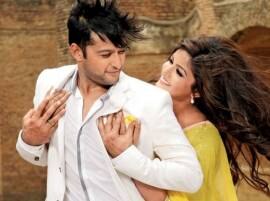 New Delhi: 'Rishton Ka Saudagar – Baazigar' lead pairs Vatsal Seth and Ishita Dutta were asked by the makers of their show to sign a 'no dating' contract. According to this weird agreement the actors are not allowed to date each other or a cast/ crew member throughout the term of the contract of their show.

When leading portal Mid-Day buzzed the actor about the same, he confirmed the report and said, "It is one of the clauses in my contract laid down by the makers. I laughed when I first heard about it, but the producer explained the reason and I agreed with him. Basically, in the past, they have had bitter experiences when two actors started dating and eventually, broke up. So, after they parted ways, they didn't wish to work together. It becomes difficult for the production house to deal with it."





Few days back Vatsal Sheth said that he shares a "cosmic connection" with his  co-star Ishita Dutta.

"Ishita got finalised a day before we were supposed to go for an outdoor shoot. Until then, everything was unclear and uncertain. We started shooting as soon as she came on board and yet bonded instantly," Vatsal said in a statement.

He added: "Slowly into the outdoor schedule we realised we have so much similarity including the 'Ajay Devgn connection' and the show and our character seemed to fit together perfectly. Hence, I call it cosmic connection".

Moreover, Ishita was recently seen in Bollywood film "Drishyam" in which she played the role of Ajay Devgn's daughter, whereas Vatsal was seen in the 2004 film "Taarzan: The Wonder Car" where he played role of Ajay's son.