Vatsal Sheth shoots with sprained neck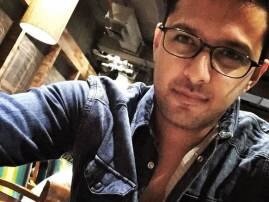 New Delhi: TV actor Vatsal Sheth, who essays Aarav Trivedi in Life OK's show "Rishton Ka Saudagar - Baazigar", sprained his neck while working out. However, that hasn't affected his shoot schedule.

Every day after the shoot, Vatsal goes for physiotherapy as well.
"Acting is one such profession wherein unless you have to be admitted to the hospital, you have to continue to shoot even if you are injured or ill.
"And if you are doing a daily soap, it gets worse as we have to shoot almost every day to have five episodes a week ready to be aired," Vatsal said in a statement.
"So whenever there is free time in between takes or during lunch breaks and readings, I wear a cervical collar to support my neck. I am glad that I am atleast able to remove time for physiotherapy," he added.