WATCH: Ex Bigg Boss contestant CRIES HER HEART OUT post SPLIT with husband, one year after their WEDDING!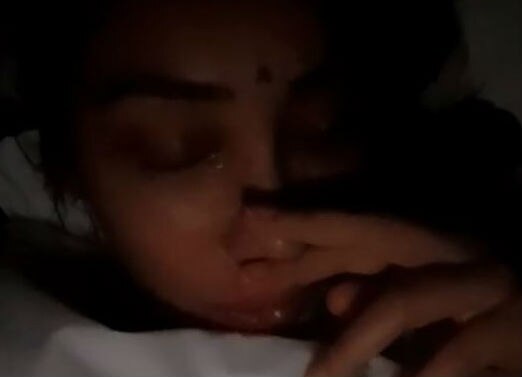 Former Bigg Boss contestant Sofia Hayat who recently split with her husband after she caught him stealing in their own house is probably going through the worst phase of her life!
The model turned nun, Sofia parted ways with hubby Vlad & even kicked him out of her house on learning that he is a serial conman and has been stealing her valuable stuffs(jewellery, watches) from their London house.[Former Bigg Boss hottie Sofia Hayat SPLITS with husband Vlad; LOSES her BABY too!]


On 24th April 2017, Sofia and Vlad got married in a private ceremony in London.

Known for posting super-sizzling pictures with hubby on social media, Sofia has been sharing heart breaking posts since her spilt with hubby.


Sofia & Vlad in happier times (Photo: Instagram)

And now the lady shared an emotional video where she is seen crying her heart out on sharing how exactly she is feeling now after parting ways with husband.

IN PICS: Ex Bigg Boss contestant and holy mother Sofia Hayat gets MARRIED; Here's the complete WEDDING ALBUM!

Sofia writes: Break ups are hard..you gotta cry and let it go..it is not easy to lose a child and husband at the same time..it is ok to cry....my heart doesn't want any more pain.. I do not hate Vlad..quite the opposite but I have to let go for what he did..





The reality TV star also mentioned that she is ready to forgive him for his bad deeds but will not accept him back as her husband!



Ex Bigg Boss contestant Sofia Hayat's latest pics from delayed honeymoon are TOO HOT to handle!