WATCH: Mr. Punjab Harpawit Singh EXPOSES Roadies Xtreme Auditions; LASHES OUT at the makers and calls the reality show FIXED!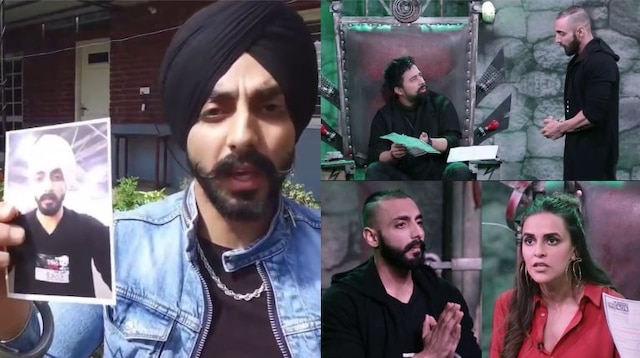 MTV reality show Roadies is quite popular in youths and currently the 15th season titled Roadies Xtreme is being aired on television. The show that kick started on February 18 with five judges- Rannvijay Singh Singha, Neha Dhupia, Prince Narula, Nikhil Chinapa and Raftaar is already in controversy!
Harpawit Singh won Mr Punjab 2017 title
As one of the participant, who is also Mr Punjab 2017, blasted the makers of the show in a video alleging that the reality show is fixed and scripted!
Neha Dhupia lashed out at a Chandigarh candidate Harpawit for his attitude towards women in the 3rd episode of Roadies Xtreme
Recently we saw Harpawit Singh's audition video in the third episode of Roadies Xtreme, where he had to face some biting questions from the judges.
Roadies Xteme gang-leader Nikhil Chinapa becomes a FATHER; shares good news on social media!
There were some questionable things mentioned in his form after which judge Neha lost her cool over his presumably questionable attitude towards women. In-fact the other judges too, lashed out at the Punjabi munda for his attitude and kicked him out of the show!
IN PICS: MTV Roadies host VJ Gaelyn Mendonca gets MARRIED to boyfriend; Neha Dhupia, Rannvijay Singha and others attend the wedding festivities!
And now the man in question Harpawit did something unexpected, the model, shared a video on his Instagram page that has over 21k followers exposing the show.


Mr Punjab Harpawit questioned the show format and revealed that the makers want only spicy content for the show and even put him in bad light for the sake of trps. He even showed his forms to the cameras saying that only the wrong things written on it were highlighted and not the points where he wrote good & decent things about women. He even alleged that the makers are purposely rejecting Punjabi candidates and don't want youths from there to win.
Watch his full video below: