WHOA! 'Swaragini' actor Namish Taneja goes SHIRTLESS
TV actor Namish Taneja bares it all for Star Plus show.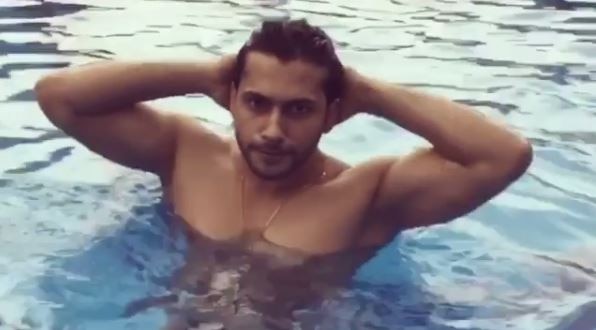 New Delhi: TV actor Namish Taneja says he has done a bare-chested sequence for the the first time for a TV show.
To participate in a college competition, his character will be seen enacting the character of Lord Shiva and perform 'tandav' in the Star Plus show "Ikyawann".
"When I was a kid, I used to play young Krishna and Ram in Ramlila. I was so fascinated with Shiva's attire that every year, I used to tell the organisers to give me a chance to play Shiva's character," Namish said in a statement.










"However, every time they brutally denied my request. Finally, after a long wait, I manifested what I wanted to do as a kid. Although it's a very short time, I am super excited because I got an opportunity to play Lord Shiva and secondly for the first time I did a bare-chested sequence," he added.
It took Namish two and a half hours to dress up and look as Lord Shiva.
Namish Taneja is known for his role in Colors TV show 'Swaragini' where he played the role of 'Lakshya' opposite Tejaswi Prakash.
Stay tuned for all TV news and gossips.