WOW! After Kylie, Khloe will also give birth to a BABY GIRL
Khloe Kardashian reveals gender of her unborn baby.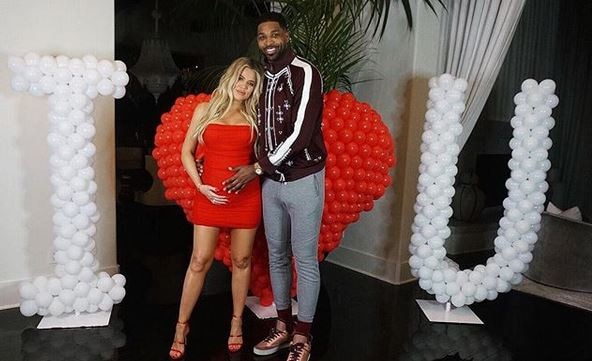 Los Angeles:
Reality TV personality Khloe Kardashian and boyfriend Tristan Thompson will welcome a girl child in a month's time.
Khloe, who is eight months along, shared the news on the season finale of "Keeping Up With the Kardashians" on Sunday night, reports mirror.co.uk.
Khloe had previously kept the news a closely guarded secret.
Taking tips from her secretive sister Kylie Jenner, Khloe had opted to keep the details between her and Thompson. But she finally revealed the gender of her little one in a chat with sisters Kim Kardashian and Kourtney Kardashian.
After the emotional scene aired, the thrilled mother-to-be wrote on Twitter: "I am now so excited my daughter will have forever best friends with Chicago and Stormi! God is great! Thank you lord for our princess!"