Yeh Rishta Kya Kehlata Hai Actress Mohena Kumari Singh CONFIRMS Fallout With Rishi Dev & Disassociation From RiMoRav
Yeh Rishta Kya Kehlata Hai actress Mohena Kumari Singh confirmed her split from Rishi Dev.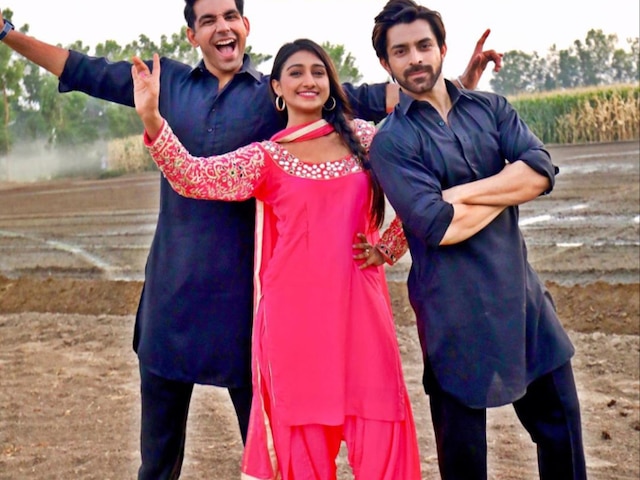 New Delhi:
'Yeh Rishta Kya Kehlata Hai' actors Mohena Kumari Singh, Rishi Dev and Gaurav Wadha won several hearts with their videos on RiMoRav's YouTube channel. Speculations were rife that their friendship had turned sour.
The rumours of RiMoRav's split
came as a shocker to their fans, who flooded the Instagram account of their favourite actors with several messages and comments.
Mohena and Gaurav finally confirmed their fallout with Rishi by sharing a video on Instagram. Mohena, who played the role of Keerti Singhania in 'Yeh Rishta', penned an emotional note and informed the fans about their disassociation with RiMoRav
'' Hey Vamily ! It's time... for some closure.VAMILY we waited so long because we thought something might change. Something might happen. Some magic. We hung on to a hope ki kisi tarah everything will become ok. But we understand that it is high time you'll know what's going on. We all have had sleepless nights because of this... but now we all need closure. Yes we have been upset... angry even. But unfortunately, now it's time to move on. We will never forget these times. One of the Best times of our life. RiMoRav Rocks. Love you guys. Always and forever,'' her post read.
Check out the video!



View this post on Instagram
Mohena had earlier shared a video in which she could be seen dancing with Gaurav on the reprised version of 'Tera Ghata'. The caption read, '' Tera Ghata ft. MOHENA GAURAV MOHIT. Thank you MOHIT PATHAK @themohitpathak (Singer of Humsa Yaar and Tere Sheher main) for soulfully re singing this version of Tera Ghata which was Originally & Beautifully sung by Gajendra Verma. Wonderfully and Creatively Choregraphed by Ace Choreographer BERTWIN D'SOUZA @bertdsou and last but not the least Amazingly Shot and Edited by KISHLAY TIWARI @kishh.t Hope you guys feel it like we did.''
The video set several tongues wagging as a chair was kept empty and it hinted that things not well among the three of them.



View this post on Instagram
Mohena, while talking to an entertainment portal, said that she and Gaurav (MoRav) are looking to start something but they haven't discussed anything.
"As of now, MoRav are friends. A lot of people and our Vamily has encouraged us to start something new. But as of now, we haven't thought about it too much. Will people want to watch just the two of us or not. I know that most people want to see the three of us together. Since we suddenly don't have a platform to meet and talk to our fans, to sort of interact and entertain, maybe something in future. We haven't discussed as yet but hopefully soon. Right now, we are still in the whole limbo phase of RiMoRav. It literally feels like a breakup," Mohena told Pinkvilla.



View this post on Instagram
The bitter experience has left Mohena emotional. The dancer-actress, who quit 'YRKKH' a few months ago, will get married to her fiancé Suyesh Rawat in October 2019 in Haridwar. Mohena had earlier said that she would leave acting post her wedding.



View this post on Instagram
Rishi Dev, who replaced Rohan Mehra as Naksh in 'Yeh Rishta', is currently busy making videos for RiMoRav. Mohena and Gaurav have not been featuring in the new episodes on RiMoRav for quite some time.
Watch this space for more updates!