Saloni Daini Aka Gangu Bai Back On TV; To Play Vikram Singh Chauhan's Sister In 'Yehh Jadu Hai Jinn Ka'!
Popular child-artist Saloni Daini aka 'Gangu Bai', who is all grown-up now, will also be narrating first few episodes of upcoming Star Plus show 'Yehh Jadu Hai Jinn Ka'.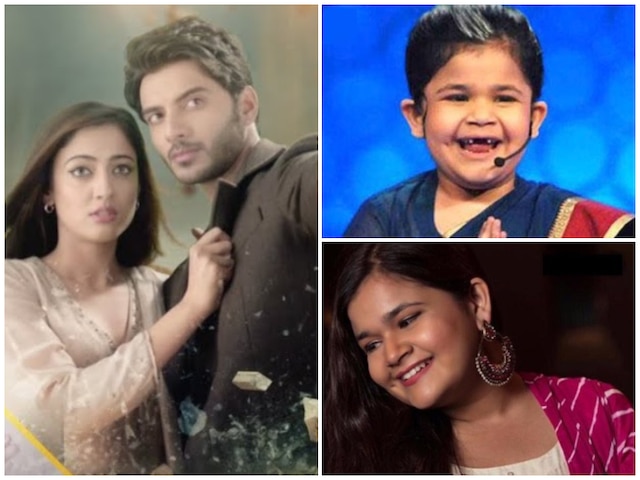 Popular child actor, Saloni Daini better known as 'Gangu Bai' in the entertainment industry, will soon be seen in Star Plus' upcoming magical show – 'Yehh Jadu Hai Jinn Ka' featuring Vikram Singh Chauhan & Aditi Sharma in lead roles. We have seen the very first teaser of this fairy-tale-like show and we can't wait to see what's in store for the viewers. While viewers loved the visual presentation of the teaser, did you notice the voice over!? It was given by none other than our 'Gangu Bai' Saloni Daini who is all grown-up now and will also be seen as a part of 'Yeh Hai Jadu Jinn Ka'.
An old pic of Saloni in 'Gangu Bai' avtra (Photo: Web)
Talking about her experience, she said, "
I was very excited when I was offered this role and didn't twice before taking it up. I have grown up listening to fairy tale stories and this was like a childhood dream come true.
"
Saloni who had taken a break for a few years to concentrate on her studies, is returning back on the small screen. She added, "
I will be narrating the first few episodes of the show and will be playing Aman's sister role (Vikram Singh Chauhan).
"


Vikram Singh Chauhan Confirmed To Make His Bollywood Debut Alongside Rani Mukerji!



View this post on Instagram
Produced by Gul Khan, Four Lions Film, the show has an interesting take on magical tales which revolves around a young and handsome Nawab played by Vikram Singh Chauhan (Aman) who is being shadowed by the negative spirit of a Jinn. Aditi Sharma (Roshni), who is the daughter of a tawaif, attracts positive powers but will she be able to save Aman from the evil energy of the Jinn?
'Yehh Jadu...' leads Vikram-Aditi (Photo: Star Plus)
'Yehh Jadu Hai Jinn Ka' is starting from 14th October and
will replace Mohit Malik-Aakriti Sharma's 'Kullfi Kumarr Bajewala' at the time-slot of 8:30pm
.
Coming back to Saloni Daini who turned 18 year old in June this year, she became a household name as 'Gangu Bai' and later went on to feature in various popular TV shows including 'Comedy Circus', 'MTV Big F' and was last seen in SAB TV's 'Namune'.
Keep watching this space for more updates!