Enough Of Priya Prakash Varrier! Let's Talk About The Cute Boy Who Flirts With Her
He is Roshan Abdul Rahoof, who is also making his debut with Oru Adaar Love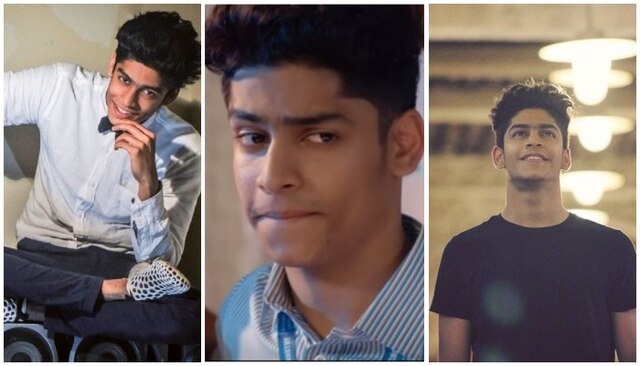 New Delhi:
Well, we really don't need to tell you about Priya Prakash Varrier! The 18-year-old actress turned into an overnight internet sensation with just one wink.
However, the guy she winks at is also making waves now!



Priya Prakash Varrier has won the internet with a wink!#PriyaPrakashVarrier#PriyaPVarrier#PriyaPrakash#PriyaVarrier@priyapvarrier pic.twitter.com/Rl332seiaL


— Rahul Pathak (@iamrahulpathak) February 13, 2018
While Priya's expressions were adorable, to say the least, it is indeed the guy's blushing that has us really drooling. It's his heartfelt reaction to the wink that makes the entire scene more romantic. Doesn't it?
So, who is he?
He is 19-year-old Roshan Abdul Rahoof, who is also making his debut with
Oru Adaar Love
. Rahoof in his bio on Instagram describes himself as an actor, dancer and dreamer.
Girls are of course smitten by his charm:

Where the world is going Gaga about #OruAdaarLove @priyapvarrier female lead, my eyes are all on #RoshanAbdulRahoof ???????????????? #NoOffense but damn that smile is killer pic.twitter.com/CjPsCnqBLn

— Sonal (@sobersonal) February 12, 2018


Roshan Abdul Rahoof
New crush for many not all credit should go to Priya

— CrazySim❤ (@simly01) February 12, 2018


Dear girls, don't let the video fool you. ????????

Even the guy is damn too cute!!❤❤#roshanabdulrahoof#PriyaPrakashVarrier#thiseyeexpression guy pic.twitter.com/ESyjyhnSPD

— Pros AK???? (@born_an_awesome) February 12, 2018




It's #roshanabdulrahoof who stole my heart..it is his expression that made it a triumph and tremendous ????????????????


— Saswati (@Saswati51941675) February 13, 2018
Check out some of his pictures here: