Jennifer Aniston And Justin Theroux Are Getting Divorced And Everyone's Heart Is Broken
The couple married two-and-a-half years ago.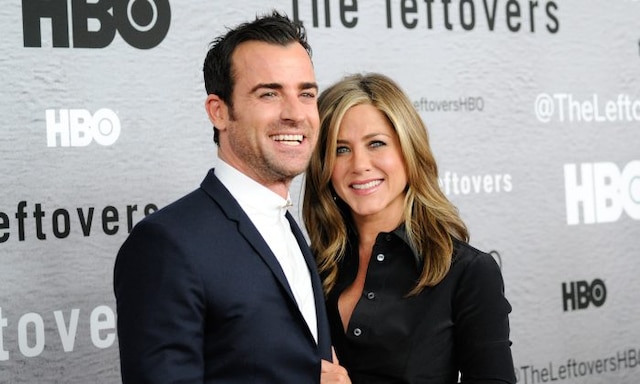 Los Angeles:
Breaking millions of hearts, Hollywood actress Jennifer Aniston and Justin Theroux
have announced that they have split after two and a half years of marriage. The pair released a statement to Associated Press announcing their intention to divorce. In the statement, the couple said they agreed to go their separate ways at the end of 2017.
Here's the statement:
"In an effort to reduce any further speculation, we have decided to announce our separation. This decision was mutual and lovingly made at the end of last year. We are two best friends who have decided to part ways as a couple, but look forward to continuing our cherished friendship. Normally we would do this privately, but given that the gossip industry cannot resist an opportunity to speculate and invent, we wanted to convey the truth directly. Whatever else is printed about us that is not directly from us, is someone else's fictional narrative. Above all, we are determined to maintain the deep respect and love that we have for one another."
The breakup has startled social media:



When you hear the #JenniferAniston divorce news pic.twitter.com/wIkdRUnybJ


— TrivWorks (@TrivWorks) February 15, 2018



So, no one told me life was gonna be this way. - Me. Reacting to news that #jenniferaniston and Justin Theroux split pic.twitter.com/N4Svi3wU90


— Dana Weiss (@Possessionista) February 16, 2018

Can't #JenniferAniston catch a break, she deserves love, why does no one give her love????!????

— Jade Lucero (@JadesLucky) February 16, 2018




Is it asking too much to want to see #JenniferAniston happy? ???? pic.twitter.com/D5cveSbNw0


— Linda Childers (@lindachilders1) February 16, 2018

#JenniferAniston
When u realize both Jennifer Aniston & Brad Pitt are now single pic.twitter.com/Y9cxfIWQyH

— Sonia Grace (@Sonia_GoodGirl) February 15, 2018


The one where Jennifer Aniston and Justin Theroux's divorce truly left me SHOOK.

— Taylor Banks (@MsTaylorBanks) February 15, 2018


if jennifer aniston and brad pitt get back together then that's just more proof we're living in a simulation

— jake (@HUNTYCHAN) February 16, 2018




Just wondering how not one but two men now were dumb enough to divorce Jennifer Aniston ????????‍♀️ smh she is a #queen


— Devin Wellenstein (@classy_Devin) February 16, 2018
The 49-year-old actress and the 46-year-old actor started dating in 2011 and they got engaged in August 2012. The couple married three years later in a ceremony at their Bel-Air home in August 2015.