Watch: Jimmy Kimmel Kicks Off 2018 Oscars With A Strong Monologue, Takes Aim At Trump, Pence & Weinstein
The 90th Annual Academy Awards are taking place at the Dolby Theatre in Hollywood.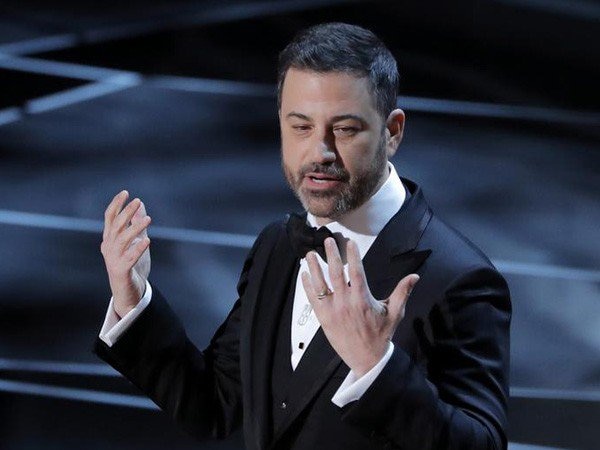 Los Angeles: Jibes on Harvey Weinstein, President Donald Trump, Vice President Mike Pence and the envelope-gate controversy were the star attractions of popular TV host and comedian Jimmy Kimmel's opening monologue at the 90th Academy Awards here.

Kimmel, who took on the hosting duties for the Oscars for the second year in a row, started on Sunday night by taking a swipe at last year's Best Picture winner mix-up wherein "La La Land" was accidentally awarded instead of "Moonlight".


"I do want to mention: This year, when you hear your name called, don't get up right away," he joked, adding: "Last year about a week before the show, the producers asked me if I wanted to do some comedy with the accountants." After he said no, "They did some comedy on our own."

This year, he said, the Academy's accounting company in charge of handing out envelopes, PricewaterhouseCoopers, said their focus will be on the envelopes.

"I have to ask, what was your focus in the other 89 years?"

Amid the sexual misconduct allegations that have emerged in Hollywood and across the world since complaints against disgraced producer Weinstein came to the fore, Kimmel poked fun at the Oscar statue.

"Oscar is 89 years old this year, which probably means he's at home watching Fox News... Oscar is a very respected man in Hollywood, just look at him...

"Keeps his hands where you can see them, never says a rude word, and most importantly, no p***s at all. He's literally a statue of limitation," he quipped.

Addressing the Weinstein scandal that has rocked Hollywood, he said: "The Academy, as you are no doubt aware, took action last year to expel Harvey Weinstein from their ranks.

"There were a lot of great nominees but Harvey deserved it the most.

"The Academy kicked him out and after they did I was curious so I looked it up, the only other person to be expelled was a character actor called Carmine Caridi, in 2004, who was kicked out for sharing screeners.

"Carmine Caridi got the same punishment as Harvey Weinstein for giving his neighbour a copy of Seabiscuit on VHS."

Getting a little sincere, Kimmel said he hoped talks on #MeToo and Time's Up movements would make the Oscars a "night for positivity".

On the emerging role of women in the industry, Kimmel said: "I remember a time when studios didn't believe that a woman or a minority of superhero movies. And I remember that time because it was March of last year."

Kimmel also pointed out the ceremony had its first female nominee for cinematography, Rachel Morrison, and that Greta Gerwig was the only female nominee in the directing category.

Trump also found a mention in Kimmel's monologue while he addressed first-time nominee, "Get Out" director Jordan Peele.

"None other than President Trump called 'Get Out' the best three-fourth of a movie he had seen this year."

Kimmel didn't spare Pence either.

Turning the focus on Best Actor nominee Timothee Chalamet, the 22-year-old star of "Call Me By Your Name", he noted that while the film is highly regarded, the 1980s gay love story didn't make much money at the box office.

"We don't make films like 'Call Me By Your Name' for money. We make them to upset Mike Pence."

On "Shape of Water", which led the Oscars' nomination pack this time, Kimmel quipped: "We will always remember this year as the year men screwed up so badly, women started dating fish."

The 90th Academy Awards was held at the Dolby Theatre.