One Million People Watched 'Padmaavat' On Opening Day, Viacom 18 Says 'Humbled' By Response
The movie released in over 4,000 screens across the country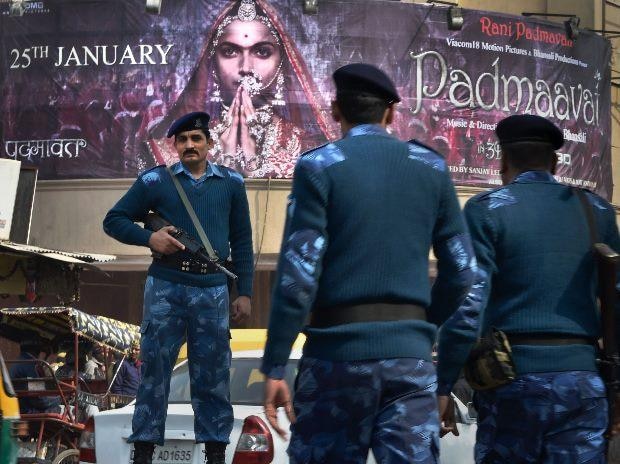 By:

PTI
Updated:
26 Jan 2018 09:09 PM
Mumbai:
 Padmaavat" maker Viacom 18 Motion Pictures on Thursday said one million people had watched the film on its opening day.
It said in a statement that the team is "humbled" by the response to the Sanjay Leela Bhansali-directed film, which released in over 4,000 screens across the country.
The Rs 150 crore lavishly mounted period drama finally released amid protests that began in October soon after the trailer came out.
"We are humbled with the response we have received for Padmaavat. Over 1 million Indians have already watched the film and occupancy levels for shows are very strong across more than 4000 screens with most running house-full. The feedback for the film has been overwhelming," the spokesperson of the production house said.
The producers also thanked the government, state authorities, police and fans for making the opening a "stellar success".
"We are hopeful that every Indian across all states - will get a chance to see the film especially as we celebrate our great nations 69th Republic Day," the spokesperson added.
The film, which is also produced by Bhansali Productions, features Deepika Padukone, Shahid Kapoor and Ranveer Singh in the lead roles. It is based on 16th century poet Malik Muhammad Jayasis epic "Padmavat".