When Mulayam formed Govt in UP with help of Mayawati & then the relations strained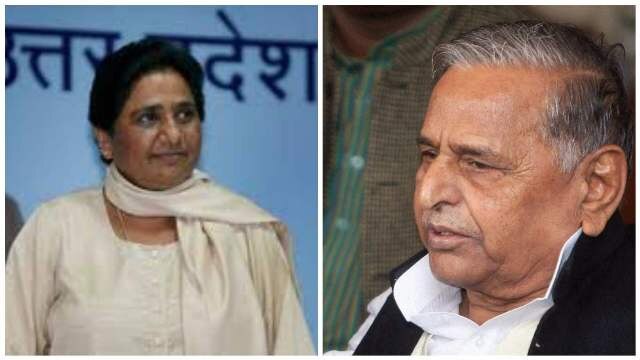 Uttar Pradesh: The exit poll results have spiced the already on-fire political scenario in Uttar Pradesh further, with Bhartiya Janta Party bagging maximum seats and none of the parties getting absolute majority. CM Akhilesh Yadav's statement hinting towards an alliance with 'behenji' Mayawati has further spurred the row.
Akhilesh who said that he is "open to all means to form Government in Uttar Paradeh", hinted at forming the alliance between SP and BSP; which if happens would take place after 24 years.
When Mulayam shook hands with Mayawati to form Government in UP:


In 1993 Mulayam Singh formed a government in Uttar Pradesh with the support of BSP Supremo Kanshi Ram. At that time the Uttarakhand was a part of Uttar Pradesh and the total number of seats were 422




Mulayam fought on 256 seats and 164 seats to Bahujan Samaj Party to fight the polls




Surprisingly, the BSP-SP alliance won the 1993 elections where SP bagged 109 seats and 67 seats were won by BSP




After this, Mulayam Singh formed a government in UP, and became CM with the help of BSP




Post this, Mayawati proposed to withdraw the support and Mulayam lost the majority in the state




On June 2, 1995 Mayawati was attacked in room number 1 of state guest house where she was addressing a meeting with her MLAs and was attacked by SP MLAs. The SP MLAs that time talked about teaching a lesson to Mayawati




After this incident the relations between Mayawati and SP got strained and the party didn't form any pre-election or post-election alliance