ECP refutes election rigging allegations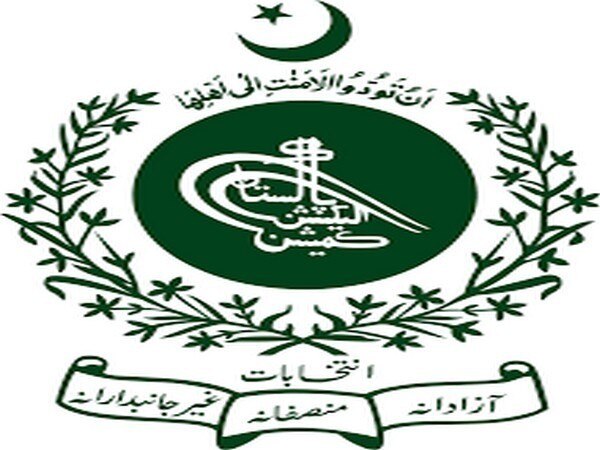 By:

ANI
Updated:
26 Jul 2018 05:45 AM
Islamabad [Pakistan], July 26 (ANI): The Election Commission of Pakistan (ECP) on Wednesday refuted allegations of elections being rigged.
In a press conference, ECP Secretary Babar Yaqoob urged party candidates to approach the commission in case of non-provision of Form 45, a sheet containing the final vote tally at each polling station, reported The Dawn.
He further said that the only information he had received so far was that polling agents whose parties were not performing well were leaving the stations without taking the forms, and then alleging that they did not receive them.
He also assured that action will be taken against people found involved in rigging the elections.
Political parties including MQM-P, PSP, PPPP and the PML-N had earlier alleged that polling agents were being chased out of polling booths.
A number of journalists have also addressed the issue on Twitter.
"Several politicians saying that this is the first time ever in country's election history that polling agents have been forced out of polling stations while final counting was underway," a journalist tweeted.
Another journalist wrote, "Pakistan election takes a dangerous turn. Most parties -- except PTI of Imran Khan -- are alleging rigging, saying army officers are pushing their officials out of polling stations. Whatever happens, it's going to be a mess afterwards."
"All parties are up in arms over blatant occupation of polling stations and massive rigging in front of everyone's eyes. Except the PTI," an activist-cum-journalist wrote on Twitter.
"Blatant rigging. How can counting be done without polling agents?? Results will NOT be accepted," another tweet read.
Another journalist, meanwhile, claimed that results have been withheld at 30 National Assembly seats, adding that no updates have been provided in the last four hours.
"Results have been withheld at 30 National Assembly seats, no result update in the last four hours, PMLN candidates were comfortably leading at all these seats in the beginning and then the curtain was drawn. Behind closed doors, its alleged, ballot boxes are being stuffed 4 PTI," the tweet read.
Polling took place in 85,307 polling stations, out of which 17,007 were declared as "highly sensitive."
As many as 12,570 candidates are contesting for 272 national and 577 provincial assembly seats in Pakistan's 11th general election.
(ANI)
This story has not been edited. It has been published as provided by ANI