`CWG Table Tennis performance will remain India's best`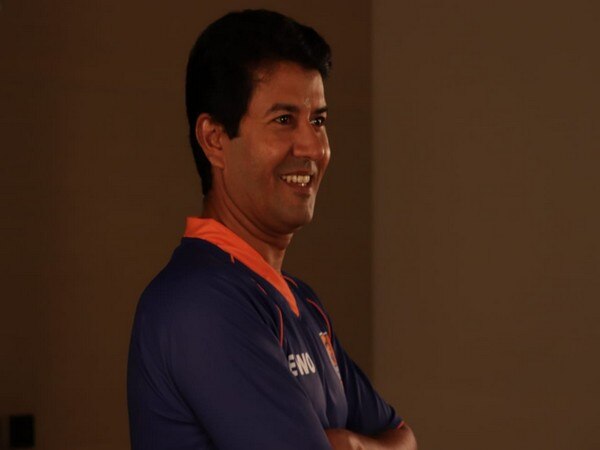 By:

ANI
Updated:
15 Jun 2018 02:05 PM
Pune [India], June 15 (ANI): With just a few days left to the commencement of the second season of Ultimate Table Tennis, Maharashtra United coach N Ravichandran was optimistic that his team will better their performance from the last season.
"We are a balanced side with the right blend of youth and experience. I am confident that we will excel with this team we have," said a beaming Ravichandran.
In the draft leading to the season, Maharashtra United included Indian men's number one Amalraj Anthony, Indian female youth number one Selena Selvakumar and brought back Portuguese Joao Monteiro for second season.
The franchise roped in 2017 season title-winning coach Francisco Santos and N Ravichandran to manage the team.
They also picked Sweden's number one Kristian Karlsson as their first draft followed by three-time European champion and Romania number one Elizabeta Samara as their first foreign female player.
The Maharashtra-based table tennis team then roped in local girl Madhurika Patkar, who came back from CWG with a gold medal. United States number one Lily Zhang was sixth round pick followed by Selena Selvakumar and Utkarsh Gupta.
With Indian table tennis becoming talk of the town after the recently concluded Commonwealth Games in Gold Coast, Ravichandran said the performance put up by Indian paddlers was unprecedented.
"2018 CWG performance with remain India's best for years to come. This should serve as a trend-setter and inspire more young kids to be serious about the sport," noted Ravichandran.
The Indian coach felt UTT is a great platform for Indian talents will help them to raise their confidence level that shows in their performance at international competitions.
"The format is so unique that every match rather every set and every point matters here. You have to give your cent percent here," pointed Ravichandran.
Maharashtra United will face defending champions Falcons TTC in their first fixture on June 15 2018 at Balewadi Sports Complex. But the team has an ace up their sleeve in Francisco Santos.
The man who led Falcons to title last season will be in Maharashtra United's dugout this season.
"He is a thorough professional and we constantly discuss about the team and how to bring out best from the players. Besides he knows how to win the title so it's good for us," said Ravichandran.
On his part Ravichandran said he is enjoying each and every moment of the pre-season and is gearing up his team to take up the challenges ahead. "This is like any other premier international event. There will be expectations and I am hopeful that my contribution to the team will be remembered by the team's performance," concluded Ravichandran.(ANI)
This story has not been edited. It has been published as provided by ANI