VIRAL SACH: Are these children traveling dangerously due to odd-even scheme?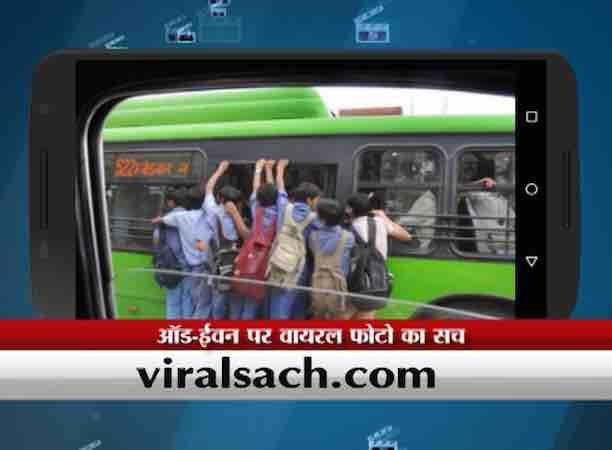 New Delhi: Odd even formula is in full swing in the national capital. A picture is going viral that shows school-going children hanging at the gates of a bus. The photo is used to appeal Delhi CM Kejriwal to end odd even formula. What is the reality of the picture?

The way these children are hanging,  they are susceptible to accident. This picture was given for investigation by ABP News viewer Rakesh Kumar, who resides in Barmer, Rajasthan.

ABP News investigation has revealed that the picture is 6 year old when Aam Aadmi Party was not even formed. Delhi Chief Minister Arvind Kejriwal had not entered politics. The picture was published in Carl Hoffman's write up in The Hindu.

This viral picture is not true.