Amnesty International tells Maldives to release opposition leaders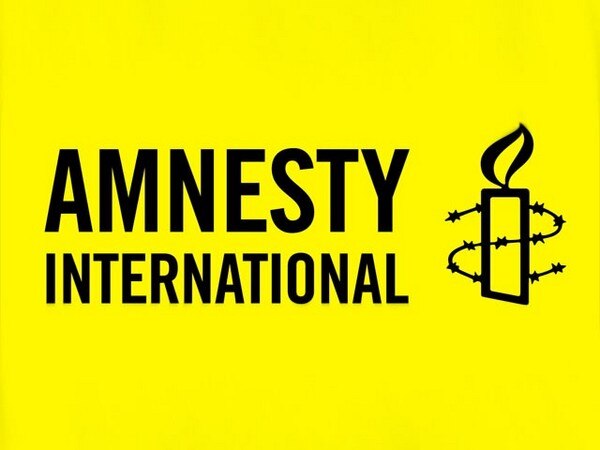 By:

ANI
Updated:
08 Feb 2018 09:05 PM
London [United Kingdom], Feb 08 (ANI): Amnesty International has called upon authorities in the Maldives to immediately release arbitrarily detained members of the political opposition in line with a recent Supreme Court ruling.
Amnesty International's South Asia Deputy Director, Dinushika Dissanayake said, "Once again, dissent and critical voices are coming under attack in the Maldives."
"Instead of respecting and implementing the Supreme Court's ruling, the government is riding roughshod over any notion of justice and arbitrarily detaining members of the opposition," Dissanayake added.
On Monday, former President of Maldives Maumoon Abdul Gayoom, Chief Justice Saeed, Supreme Court Justice Ali Hameed and Judicial administrator Hassan Saeed were arrested by the security forces after Yameen declared a state of emergency in the country on Monday.
The arrests indicated that the crackdown on the opposition intensified. The country's National Defence Force also stormed inside the Supreme Court (SC) premises in Male on Tuesday.
Dissanayake further said that Maldivian government should respect its constitution.
"The Maldivian government must reverse course and pay heed to its constitution and its obligations under international human rights law," she said.
The Maldivian capital remained tense as opposition leaders across the Maldives were being rounded up and placed under detention as Yameen, who has been refusing to obey SC's orders directing him to release nine prominent leaders from prison, has given sweeping powers to security forces.
Last week, the Maldivian Supreme Court acquitted former Maldivian President Mohamed Nasheed, former Maldivian Vice President Ahmed Adeeb and ordered the reinstatement of the 12 other parliamentary members.
The Maldives has been in a state of turmoil since 2015 when Nasheed, the first democratically elected president of the country, was arrested on "terrorism" charges, relating to the arrest of a judge during his tenure.
The arrest had led to widespread protests across the country and resulted in the arrest of hundreds of dissidents. The apex court had sentenced Nasheed to 13 years in prison.
Ten years ago, the Maldives became a multiparty democracy, after three decades of autocratic rule of former strongman and Yameen's half-brother Maumoon Abdul Gayoom. (ANI)
This story has not been edited. It has been published as provided by ANI