Another woman accuses Roy Moore of sexual misconduct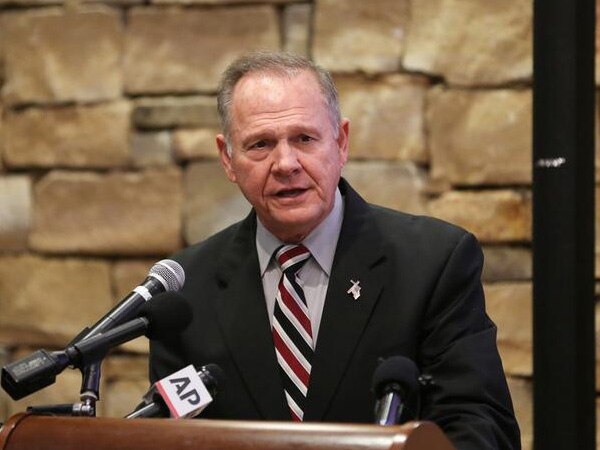 By:

ANI
Updated:
14 Nov 2017 06:35 AM
Washington D.C. [USA], November 14 (ANI): Another woman has come forward against former Alabama Chief Justice and U.S. Senate candidate Roy Moore, alleging that as a teenager in the 1970s she was sexually assaulted by him.
Beverly Young Nelson, during a media conference, said that the incidents took place when she was 15 and 16, reported the Hill.
In the conference, Nelson claimed that Moore told her after the alleged incident that, "You are a child. I am the District Attorney of Etowah County. If you tell anyone about this, no one will believe you."
Attorney Gloria Allred, who was sitting beside Nelson during the conference added that the incident was kept secret for so long by Nelson because she 'feared' Moore, who was serving as a defense attorney in Etowah County.
Moore even signed Nelson's yearbook, which she showed to the press, in which it was written: "To a sweeter more beautiful girl I could not say Merry Christmas. Christmas 1977. Love, Roy Moore, D.A."
This accusation came to light after reports had surfaced that Moore dated teenage girls when he was a 32-year-old assistant district attorney in Etowah County, northeast of Birmingham.
A leading U.S. daily published interviews with the alleged victims, including one who claimed that she was only 14 when Moore brought her home, partially undressed her, touched her sexually and tried to talk her into having an intimate relations with him.
According to reports, several Republicans, including Senate Majority Leader Mitch McConnell, have asked Moore to drop out of the race if the women's claims are true. (ANI)
This story has not been edited. It has been published as provided by ANI