Are you a racist?' Trump questioned over 's***hole' remarks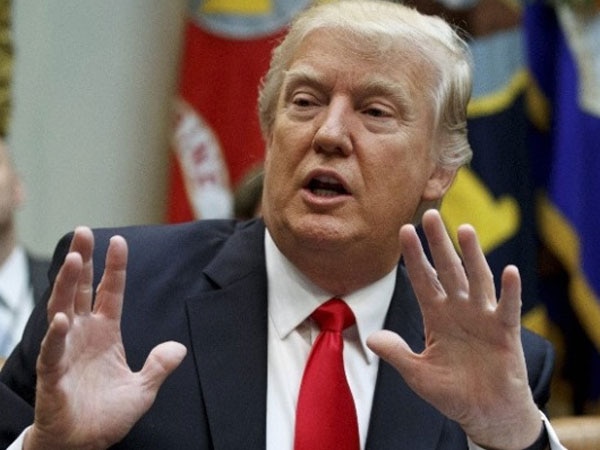 By:

ANI
Updated:
13 Jan 2018 05:45 AM
Washington DC [USA], Jan 13 (ANI): Unites States President Donald Trump faced a barrage of questions about claims that he referred to the immigrants from Haiti, El Salvador and African countries as "s***holes" in an immigration meeting at the White House.
After signing a proclamation at a Martin Luther King Jr. Day event in the Roosevelt Room, a reporter directly asked Trump to face up to his comments, the Hill reported.
'Mr. President, will you give an apology for the statement yesterday?' asked the correspondent. 'Mr. President, are you a racist?' she asked in a second attempt.
Dodging the questions, the President said goodbye to his guests and rushed out of the room.
This comes a day after Trump had questioned why the U.S. accepts immigrants from Haiti, El Salvador and some nations in Africa, calling those places "s***hole countries," when instead it could take more from countries such as Norway, whose Prime Minister Trump recently met.
"Why are we having all these people from shithole countries come here?" he asked in the Oval Office, reported the Washington Post.
The White House, in an initial statement, didn't deny the remarks, which remained unchallenged by the Trump administration until a pair of tweets from the President.
"Never said anything derogatory about Haitians other than Haiti is, obviously, a very poor and troubled country. Never said 'take them out.' Made up by Dems. I have a wonderful relationship with Haitians," Trump tweeted. (ANI)
This story has not been edited. It has been published as provided by ANI