Bilawal Bhutto brands Musharraf "Killer", "coward"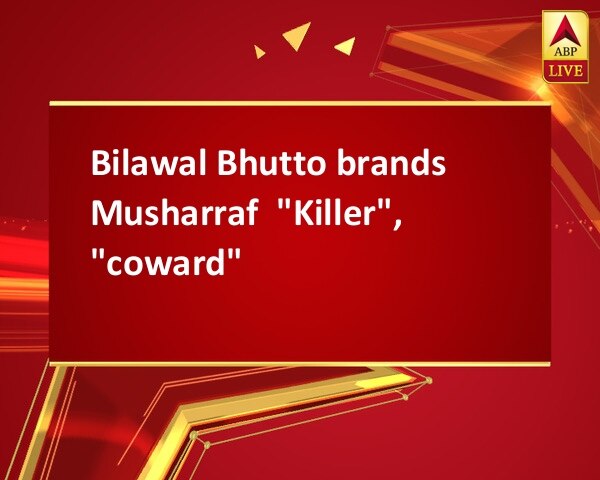 By:

ANI
Updated:
29 Dec 2017 01:50 PM
Islamabad [Pakistan], December 29 (ANI): Pakistan People's Party (PPP) Chairman Bilawal Bhutto Zardari has branded General Pervez Musharraf a coward and a killer, saying that "besides Shaheed Benazir, Musharraf also had Nawab Akbar Bugti killed."
"We all are here in Pakistan despite threats to our lives because we are not coward but he who is coward has escaped and not ready to face a trial," the Dawn quoted Bilawal Bhutto, as saying.
"If he is really a brave soldier as he portrays himself to be, he should come here and face the cases registered against him," Bilawal Bhutto added while speaking to media personnel after inaugurating a hall, named after his grandfather Zulfikar Ali Bhutto, at the Sukkur Press Club.
This comes in the backdrop of Musharraf asking Bilawal Bhutto to man up and stop resorting to sloganeering like women.
"I am seeing it on the various channels that on the death anniversary of Benazir Bhutto, leaders of Peoples Party especially Bilawal Bhutto, is targeting me in front of the crowd by resorting to sloganeering. I would just ask him to stop resorting to sloganeering and be a man enough. Also, do not talk like kids. Is there evidence against me?" Musharraf is seen saying it in the clip shown on Samaa TV.
Bilawal Bhutto leveled allegations against the 74-year-old retired general for the murder of his mother Benazir Bhutto as the country observed her 10th death anniversary on Wednesday.
Bilawal Bhutto raised the "Musharraf's a murderer!" slogan in front of the charged crowd of PPP supporters in the southern Pakistani town of Garhi Khuda Bakhsh.(ANI)
This story has not been edited. It has been published as provided by ANI