Cameroon 'torturing people' accused of Boko Haram: Amnesty International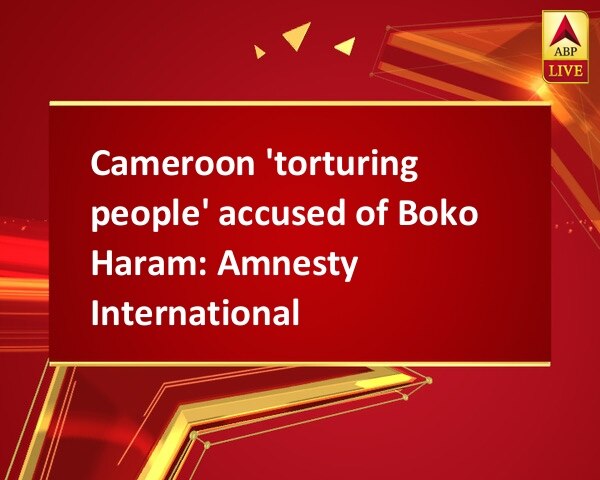 By:

ANI
Updated:
20 Jul 2017 04:20 PM
London [U.K.], July 20 (ANI): Hundreds of Boko Haram suspects in Cameroon are being brutally tortured by security forces, London-based human rights organisation Amnesty International said in a new report published on Thursday.
The report, which was named, 'Cameroon's secret torture chambers: human rights violations and war crimes in the fight against Boko Haram', uses dozens of testimonies, corroborated with satellite imagery, photographic and video evidences. The report documents 101 cases of incommunicado detention and torture between 2013 and 2017, at over 20 different sites.
"We have repeatedly and unequivocally condemned the atrocities and war crimes committed by Boko Haram in Cameroon. But, nothing could justify the callous and widespread practice of torture committed by the security forces against ordinary Cameroonians, who are often arrested without any evidence and forced to endure unimaginable pain," said Alioune Tine, Amnesty International's Regional Director for West and Central Africa.
Men and women have reported that they have been beaten up by electric cables, chains, batons and at times, have been permanently tied up.
Many of the victims were tortured in the headquarters of the Rapid Intervention Battalion (BIR) in Salak, in the country's north.
Amnesty International had presented the Cameroonian government with the reports in April but they are yet to respond or schedule any meeting to discuss these allegations, (ANI)
This story has not been edited. It has been published as provided by ANI