People die, cars melt, power lines get charred as deadly wildfires wreak havoc in California
California Wildfires: The death toll from the three raging wildfires in California reached 31 , matching the deadliest wildfire of the state.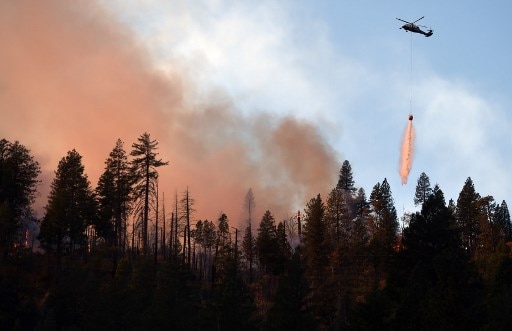 New Delhi:
As rescue teams discover six more bodies in the wreckage, the death toll from the three ranging wildfires in California rose to 31 on Sunday, equaling the deadliest wildfire in the state's history.
Of the 31 victims, 29 died in Northern California's Camp Fire and two in Southern California's Woolsey Fire, CNN reported.
Among the three blazes, the Camp Fire in the Northern part is the deadliest in the state's history and has engulfed over 111, 000 acres. As per reports, the Camp Fire was contained 25% on Sunday. The flames from the fire reduced the town of Paradise, population 27,000, to a smoking ruin days ago and continued to rage in surrounding communities.


People were engulfed, cars melted down to metal carcasses, and power lines were gnawed by flames, reports described.  It has virtually burned the town of Paradise to the ground and destroyed an estimated 6,700 buildings, most of which were homes.


Yuba and Butte County Sheriff officers inspect a burned vehicle after discovering remains nearby in Concow, California, on November 11, 2018 after the Camp fire ripped through the area. - The death toll from the devastating California wildfire has matched that of the deadliest to hit the state, with 29 people killed, a local sheriff said on November 11. (Photo by Josh Edelson / AFP)

California Fire said that at least 110 people were still missing and the toll could go higher.

In Southern California too, the Woolsey fire that has spread to 83,275 acres wreaked havoc. It was 10 per cent contained on Sunday.

The smaller Hill Fire spread to over 4,531 acres and was 75 per cent contained. Together, responsible for the destruction of 179 structures, but another 57,000 were threatened, fire officials said.

Firefighters on Sunday managed to contain flareups generated by high winds in Los Angeles County.  But officials warned that the dry conditions feeding the fire are expected to continue into the week and gusts would peak at around 40 mph.

More than 300,000 people have been forced from their homes statewide.