Disturbed with White House leaks, Trump's family urges him to oust Priebus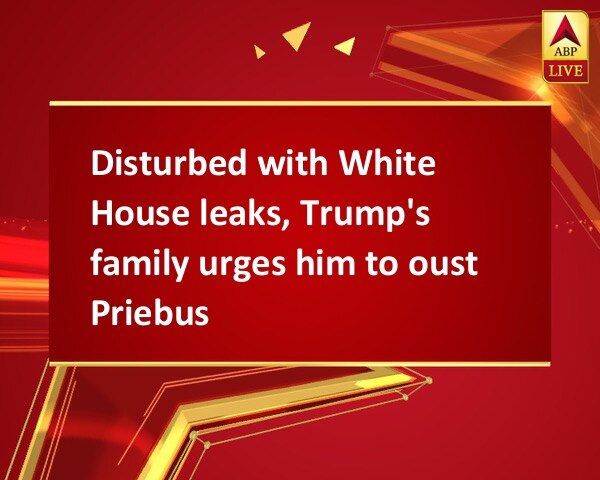 By:

ANI
Updated:
12 Jul 2017 04:50 PM
Washington D.C. [U.S.A.], July 12 (ANI): Amidst the ongoing tension over leaks coming from the White House, three influential figures of the White House have privately suggested United States President Donald Trump to oust his Chief of Staff Reince Priebus.
According to the Washington Post, the controversy around Donald Trump Jr.'s meeting last year with a lawyer with ties to Russia has led to First Lady Melania Trump, senior advisor Ivanka Trump and the president's son-in-law and senior advisor Jared Kushner, privately push Trump to replace Priebus.
Deputy White House Press Secretary Lindsay Walters, however, shut down the reports and asserted that the sources claiming such decisions are absolutely wrong.
Melania Trump's communications director Stephanie Grisham said that the first lady was concerned about the leaks coming from the White House, but rejected the notion that she was forcing her husband to replace Priebus or anyone else.
Following the controversial meeting of Donald Trump Jr. and Russian lawyer in 2016 getting linked to Russia's meddling in U.S. elections, the former released an email chain that shows him discussing plans to hear damaging information on Hillary Clinton that were described as "part of Russia and its government's support for Donald Trump."
Trump Jr. tweeted that he was releasing the emails to be "totally transparent" quelling reports that cited that he was told before his meeting with a Russian lawyer that he would be offered compromising information about Hillary Clinton. (ANI)
This story has not been edited. It has been published as provided by ANI