Former French President Sarkozy charged with accepting illegal campaign funding from Libya
He is alleged of accepting millions of Euros in illicit campaign funding by late Libyan leader Muammar Gaddafi.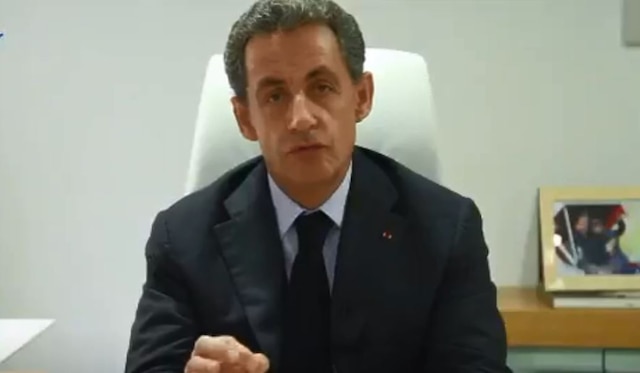 Paris: Former French President Nicolas Sarkozy accused of corruption was today handed preliminary charges. He is alleged of accepting millions of Euros in illicit campaign funding by late Libyan leader Muammar Gaddafi.

The illegally funded campaign led to Sarkozy's victory in the 2007 elections.

The court that was overseeing the probe have the former president, charges of illegally funding his campaign, passive corruption and receiving money from Libyan embezzlement.

Charges were made on Wednesday evening after the former head of state was questioned in police custody over two days.

The 63-year-old Sarkozy, France's centre-right president from 2007 to 2012, is already facing illicit campaign financing charges stemming from his unsuccessful bid for re-election in 2012.

The former President, who has been released from custody, was questioned on Tuesday and Wednesday at the Judicial Police's headquarters in Nanterre, a suburb of Paris, over allegations he accepted illicit campaign donations from Gadafi, who was deposed and killed in a Western-led intervention in 2011.

It remains unknown what Sarkozy told investigators.

But Jean-Yves Dupeux, attorney for Brice Hortefeux - a former interior minister under Sarkozy who spent 15 hours on Tuesday being grilled by the same anti-corruption investigators - told the BFMTV channel that the police fired at least 200 questions at his client, who categorically denied that Sarkozy had benefited from Libyan campaign financing.

Sarkozy himself has vehemently denied the allegations, including ones levelled by Ziad Takieddine, a French-Lebanese businessman and arms broker.

In November 2016, Takieddine told French news website Mediapart that he personally transported 5 million euros ($6 million) in cash from Tripoli to Paris and hand-delivered those funds to Sarkozy, the interior minister at the time, and to Claude Gueant.

Gueant, who was the director of Sarkozy's 2007 campaign, also is facing charges in the Libyan funding case.

Other evidence against Sarkozy includes a document published in April 2012 by Mediapart and allegedly drafted in December 2006 by Moussa Koussa, the former head of Libya's intelligence service.

That document, which the former French president says is a forgery, pledged to provide 50 million euros for Sarkozy's 2007 campaign.

France launched an investigation into the allegations the following year.