India and other G-4 nations call for transparency, attribution in UNSC reform discussions
It was underlined in the negotiations that the countries and groups making proposals, should be named in the documents framed for the discussions.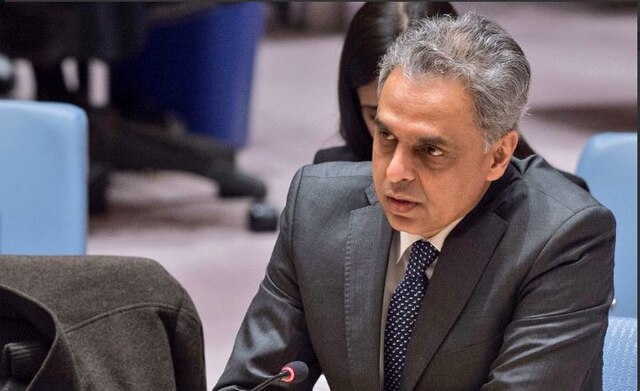 By:

PTI
Updated:
28 Mar 2018 11:13 AM
United Nations: India and other G-4 nations have called for transparency in negotiations on UN Security Council reform, underlining that countries and groups making proposals, specifically on veto and regional representation, should be named in the documents framed for the discussions.

India's Permanent Representative to the UN Syed Akbaruddin, delivering a statement on behalf of the G-4 countries, said that at the informal meeting on intergovernmental negotiations on Security Council reform several proposals listed in the papers circulated for discussion are without any attribution of who made the suggestions.

He said there is a a need for utmost clarity and openness specifically in the sections of veto and regional representation.

"Currently, we see several unattributed propositions. Serious proposals made with genuine intent are not orphans without support. Or is it that those who have initially suggested these no longer desire to be associated with them. If that is so, we need to know. If not, we should not be selective in attributing, Akbaruddin said yesterday as member states discussed the circulated paper on 'Revised Elements of Commonality and Issues for Further Consideration'.

He asked why countries and groups making a certain proposal are not named.

"Why are some the children of a lesser God? What possible harm can come if we reflect the names of countries/groups proposing a certain position? Can't all aspire to being equally treated? he said in his statement on behalf of the G-4 nations.

"Attribution is not a luxury. It is a necessity, he said.

He expressed hope that the co-chairs of the process will treat all proposals pending consideration on par, calling for the need to "embrace and implement transparency".

Japan, India, Brazil and Germany - commonly known as G-4 - are seeking expansion of the permanent and non-permanent seats of the Security Council. They support each other's bids for permanent seats on the UN Security Council.

The G-4 also welcomed the induction in the paper, in its entirety, of the work done in the 70th session under Ambassador Sylvie Lucas in the clusters relating to 'Relationship of the General Assembly with the Security Council' and Size and Working Methods of the Council'.

Akbaruddin also pointed out that while the co-chairs have taken on board some suggestions made in the last meeting by several member states from the floor, there are other reasonable suggestions that await implementation.

One such suggestion made by the G4 was the grouping together in each cluster of all the issues in which there is an understanding, as being commonly agreed and following it with another section, grouping the issues that still need to be resolved in the same cluster.

He further said member states have heard many times how an agreement on principles can speed up the process.

"We had many times talked about abstract principles in previous sessions. Now, we need to transform these principles into concrete options for a modernised composition of the Security Council."

"All of us adhere and believe in the principles of democracy, transparency, accountability, representativeness and reforms that help making the Security Council more legitimate, more effective and more efficient," he said.