Iranian President's brother jailed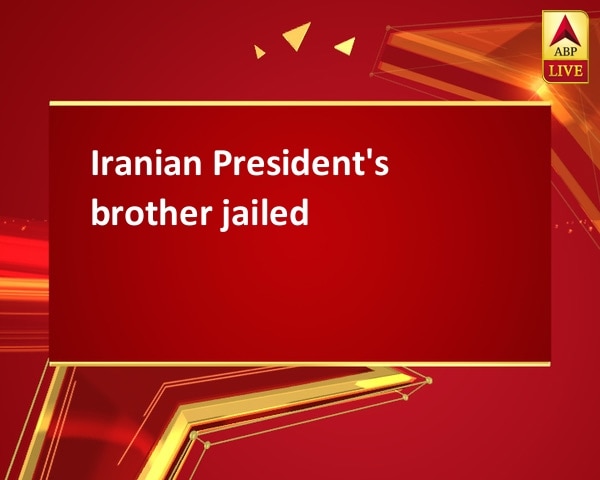 By:

ANI
Updated:
17 Jul 2017 06:15 AM
Tehran [Iran] July 17 (ANI): Iranian President Hassan Rouhani's younger brother, Hossein Fereidoun, has been sent to jail after he failed to secure bail set by judiciary on Saturday, said media reports on Sunday.
Xinhua reports that Iranian judiciary confirmed on Sunday that Hossein Fereydoun has been detained over financial charges.
Gholam- Hossein- Mohseni Ejei'e, deputy judiciary chief, told at a press conference that Fereydoun was jailed because he failed to pay the bail set by the judiciary, reports Xinhua.
The judiciary had carried out a series of probes into Fereydoun, before issuing indictment against him on Saturday, Ejei'e said.
Xinhua quoted Ejei'e as saying that if Fereydoun pays the bail, he will be released.
According to The Guardian, Fereydoun has been arrested amid escalating tensions between the government and the country's hardline judiciary ahead of his swearing-in ceremony next month.
Local news agencies, even the country's state-run English-language Press TV, widely covered Fereidoun's arrest in a sign that demonstrated hardliners were prepared for a showdown, reports The Guardian.
Fereidoun, top presidential aide, played a senior role in more than two years of high-level negotiations between Iran and the west over Tehran's nuclear programme.
Fereidoun even came in high-level contact with American officials during the nuclear talks. Prior to Rouhani's first victory in 2013, Fereidoun had served as Iran's ambassador to Malaysia for eight years and later as a senior diplomat at Iran's delegation to the UN.
Rouhani's supporters see his brother's arrest as part of efforts to undermine him during his second term in office.
Fereidoun's detention comes a few weeks ahead of Rouhani's swearing-in ceremony following his landslide victory in May's presidential election, complicating an already tense atmosphere between him and hardliners.
A widening rift has since opened at the highest level of the Islamic republic between the president and the country's supreme leader, Ayatollah Ali Khamenei. The dispute concerns who has the ultimate power in Iran, particularly over the judiciary and the armed forces, reports The Guardian.
Rouhani has recently sharpened his rhetoric over the conduct of the judiciary, saying recently that some arrests were arbitrary. (ANI)
This story has not been edited. It has been published as provided by ANI