Israeli envoy to India bats for unison against terrorism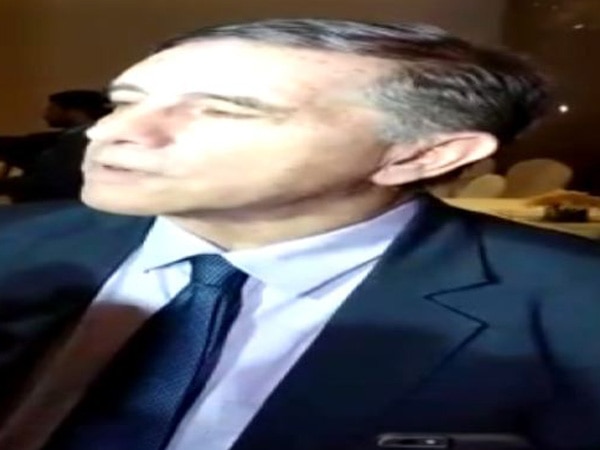 By:

ANI
Updated:
06 Dec 2017 12:25 AM
New Delhi [India], Dec 5 (ANI): Israel's Ambassador to India Daniel Cameron on Tuesday said it was essential to bring the perpetrators to justice in order to fight against terrorism.
"Bringing the perpetrators to justice is a very basic ingredient of fighting against terrorism and we are into it together. Most of the world is suffering from terrorism and we should fight it together," Cameron said, when asked about global terrorist and Mumbai attack mastermind Hafiz Saeed.
"There should be unity and joint efforts of those who have been manhandled by terrorism," he added.
Last Saturday, Saeed announced that he would contest Pakistan general election in 2018. The announcement came days after the Lahore High Court ordered his release from the house arrest. The United States had strongly condemned the release and called for his immediate re-arrest and prosecution.
In his first address after being released, Saeed had blamed India and the US for detention and raked up the Kashmir issue.
The decision to put Saeed under house arrest in January was seen as a measure to mitigate the pressure being put by US President Donald Trump on nations, deemed linked to terrorism, to take action against the terrorists.
The UN had designated Saeed a terrorist after the 26 November, 2008 attacks in Mumbai, which killed 166 people. Thereafter, after the release, Saeed petitioned the United Nations to remove his name from the list. (ANI)
This story has not been edited. It has been published as provided by ANI