Japan's mobile-to-medal recycling campaign goes off track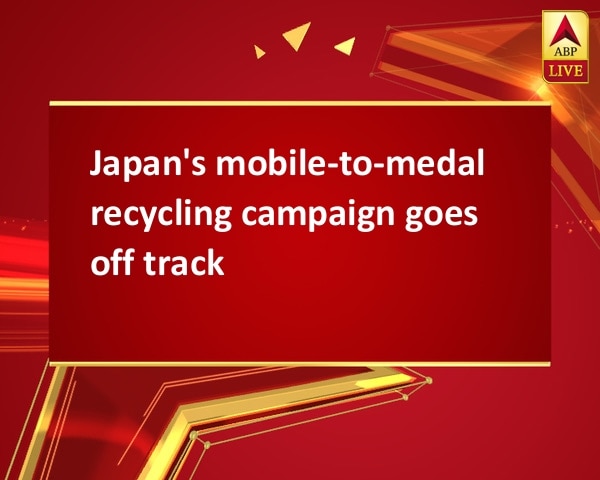 By:

ANI
Updated:
03 Jan 2018 05:25 PM
Tokyo [Japan], Jan 3 (ANI): An innovative project in Japan, where mobile phones and other electronic devices would be recycled for making Olympics medals for the 2020 Tokyo Olympics, has hit a roadblock.
This is due to a lack of coordination between the municipalities and the vast difference in participation rates across the prefectures in Japan.
The project, which was launched in April last year, by the Olympic Organising Committee, had asked the local governments in Japan to install recycling boxes across the country, reported the Japan Times.
The committee had called for the making of more than 5,000 medals for the upcoming Olympics. To produce such an amount of medals, an estimated amount of 8 tonnes of metal is needed.
Of all municipalities in the country, about 70 percent had expressed their intention to join the project. But the participation rate has remained inconsistent in different prefectures.
Out of the country's 47 prefectures, only seven - Toyama, Fukui, Wakayama, Yamaguchi, Kagawa, Ehime and Kumamoto - have achieved a recycling rate of at least 50 percent.
By contrast, the proportion of other municipalities is below 50 per cent in seven other prefectures. The lowest figure has been reported in Fukushima (33.9 percent), followed by Okinawa (36.6 per cent) and Yamagata prefectures (37.1 percent).
"It's difficult to force municipalities to participate in the project," an official said in Kochi Prefecture, where the rate currently stood at 41.2 percent, which was the fourth lowest.
Meanwhile, an official in Wakayama Prefecture said that recycling boxes were installed after Governor Yoshinobu Nisaka asked all municipalities in the prefecture for active cooperation.
"A prefectural government's engagement would raise the participation rate," the official said.
As part of efforts to boost local communities' participation in the project while curbing costs, the Japanese environment ministry has placed orders of recycling boxes to be sent to all cities, towns, villages and wards across the country. It has also called for them to be placed at local government offices.
The ministry also plans to approach local economic organisations for support to encourage more municipalities to join the initiative.
"We do want municipal governments to install recycling boxes and utilise them to help local people feel that they are playing a role in the Olympic and Paralympic Games," an official of the ministry said.
The Tokyo Olympics and Paralympics is scheduled to take place in 2020. (ANI)
This story has not been edited. It has been published as provided by ANI