Khawaja Asif challenges disqualification verdict in SC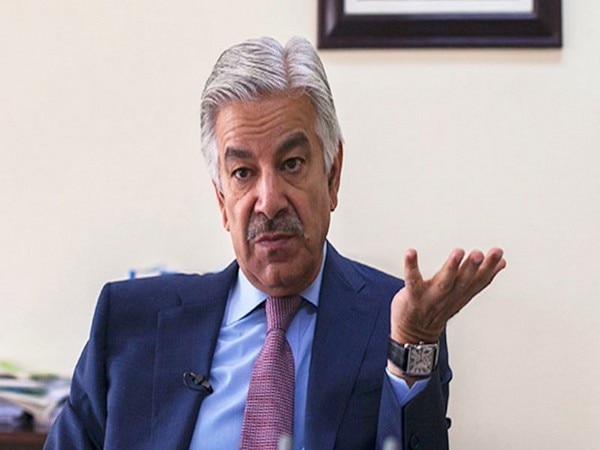 By:

ANI
Updated:
20 May 2018 06:35 AM
Islamabad [Pakistan], May 20 (ANI): Pakistan Former foreign minister Khawaja Asif argued on Saturday that there is no constitutional bar or restrictions on public office holders seeking jobs abroad as he challenged his disqualification on the basis of holding a work-visa.
As reported by The Express Tribune, Asif asserted in a response filed in the Pakistan Supreme Court that there is no constitutional law in place that would bar him from holding a post.
While challenging his disqualification from his post on grounds of illegal work-visa permit also known as Iqama, Asif said that he had given all details regarding his earnings in the nomination form filed by him.
Asif said the nomination form did not require him to provide a separate list of 'salary'. Concealing such a minuscule amount, making up just 0.5 percent of his total assets, was absurd, adding that he had voluntarily disclosed this fact in 2015.
He further clarified that he was getting a salary worth 9,000 UAE dirhams under foreign salary income which he claims to be disclosed under the category of foreign remittance given in the nomination form.
Meanwhile, a Pakistan Tehreek e Insaf candidate Usman Dar, through his counsel Sikandar Bashir Mohmand, also submitted a written reply in which he stated that the non-disclosure was intentional for evading income tax and there was a conflict of interest when he became a member of the National Assembly as well as a federal minister.
On April 26 the Islamabad High Court ruled that Pakistan Foreign Minister Khawaja Asif stands disqualified from the Parliament for holding an Iqama (work permit) of the United Arab Emirates.
Following that Pakistan Tehreek-e-Insaf leader Imran Khan said that Asif had degraded the sanctity of the Parliament and let down several Pakistan citizens who had voted him to power. (ANI)
This story has not been edited. It has been published as provided by ANI