London: Mansfield Road apartments fire under control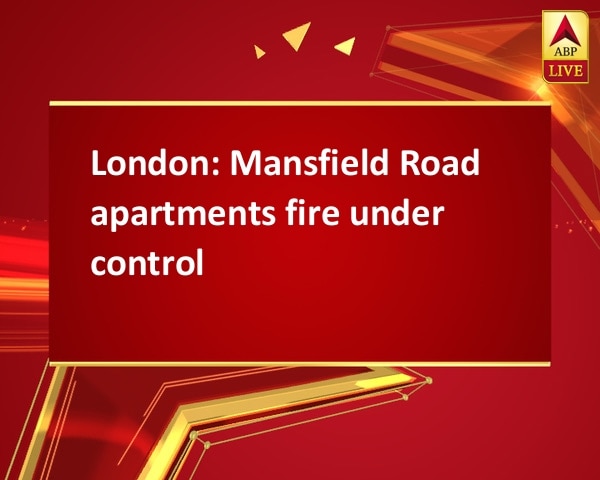 By:

ANI
Updated:
26 Jun 2017 03:20 PM
London [UK], June 26 (ANI): A massive fire which erupted at the Mansfield Road apartments on Sunday night is now under control, the London Fire Brigade said.
However, the cause of the flames is still unknown.
"One flat on the second floor was badly damaged by the fire, but nobody was in the flat at the time of the fire. A small section of a flat on the third and fourth floor was also damaged by the fire," the London Fire Brigade said in a statement.
"One man was treated by London Ambulance Service for smoke inhalation," it added.
Several people who were in the hallways, stairwells and common parts of the block were told to evacuate, whereas those who were in their flats where smoke or heat was not affecting them, were told to stay in their flats.
Station Manager Wayne Johnson who was at the scene said, "It is incidents like this which show how important it is to know what to do in the event of a fire, especially if you live in a flat. If there is a fire in another part of your building while you are inside your purpose-built flat or maisonette and you're not affected by the fire, stay put and call 999."
"There is lots of helpful advice on our website which explains what to do in the event of a fire. I would also urge everyone to fit smoke alarms in their homes and test them regularly," he added.
Meanwhile, the British government revealed on Sunday that sixty high-rise buildings have failed safety tests carried out after the Grenfell Tower tragedy
Safety tests are being conducted by British authorities on some 600 high-rise buildings across England after a fire ravaged the Grenfell Tower block in west London on June 14.
According to reports, some 4,000 residents were forced on Friday to evacuate their homes in north London after the fire brigade ruled that their blocks were unsafe. (ANI)
This story has not been edited. It has been published as provided by ANI