Make blasphemy law tougher to check its misuse, says Islamabad HC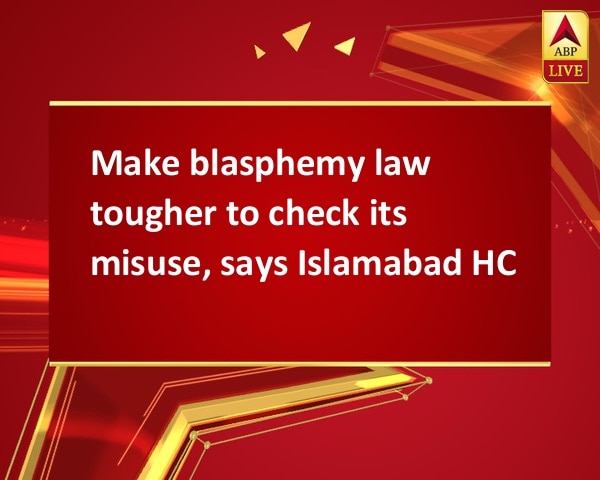 By:

ANI
Updated:
12 Aug 2017 03:20 PM
Islamabad [Pakistan], Aug.12 (ANI): Parliament needs to make the existing Blasphemy Law tougher to prevent its misuse, the Islamabad High Court (IHC) has said.
In a detailed order issued on Friday, High Court Justice Shaukat Aziz Siddiqui also ordered a complete ban on the social networking site Facebook in case the website management does not conform to Pakistani laws.
In the 116-page detailed judgment, Justice Siddiqui discussed in detail the common criticism of the blasphemy law.
The Dawn quoted him, as saying that due to the misuse of the law, critics were now demanding that it be abolished.
Under the existing law, the false accuser can only face proceedings under Section 182 of the Pakistan Penal Code (PPC). Section 182 of the PPC entails the maximum punishment of six months or a fine up to Rs1,000 only.
According to the judgment, this is a very minor punishment for such a serious offence of accusing someone of blasphemy.
The court said since blasphemy directly hurt the emotions of the followers of Prophet Muhammad, and therefore, it was necessary for the investigation officer to consider adding sub-section (f) and (p) of Section 6 of the Anti-Terrorism Act 1997, to make the law on blasphemy tougher. (ANI with inputs)
This story has not been edited. It has been published as provided by ANI