Man arrested for possessing knife outside British Parliament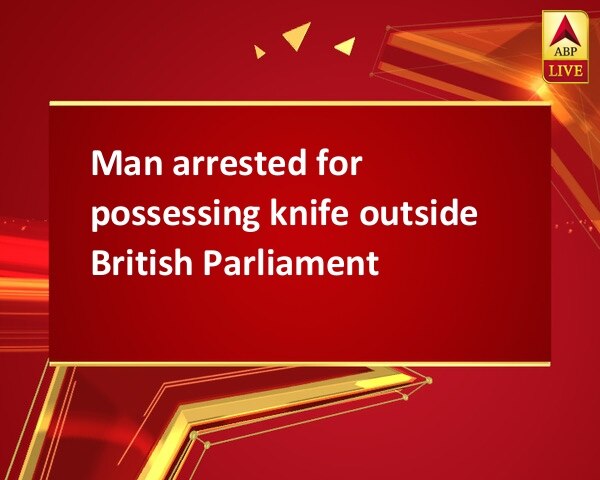 By:

ANI
Updated:
17 Jun 2017 12:00 AM
London [Britain], June 16 (ANI): A man has been arrested by the British Police for carrying a knife outside the Palace of Westminster after he ran, shouting, towards one of the gates on Friday afternoon.
The police placed the Houses of Parliament on lockdown as armed officers responded to reports of a man with a knife outside. The Metropolitan Police said, "The man reached for a knife and police discharged a Taser. The man in his 30s and was arrested for possession of a knife."
The Palace of Westminster is the meeting place of the House of Commons and the House of Lords, the two houses of the Parliament of the United Kingdom.
The Metropolitan Police said officers "became aware of a man acting suspiciously" at 11.10 a.m. near the Carriage Gates to New Palace Yard, the scene of the terrorist attack on March 22 in which PC Keith Palmer was stabbed to death.
"The officers approached the man in order to speak with him. The man reached for a knife, and police discharged a Taser. Nobody was injured," the police said.
The incident is not being treated as terror-related at this stage.
The arrested man has been taken to a central London police station where he remains in custody.
London's Metropolitan Police said it's too early to understand the motivation so we have not declared this a terrorist incident.
However, given the location, the circumstances and recent tragic events, the MPS Counter Terrorism Command will be investigating this incident.
After around 45 minutes the lockdown was lifted and the people were allowed to leave the Palace. (ANI)
This story has not been edited. It has been published as provided by ANI