Pak EC rejects rigging allegations; PML-N warns of protests
The CEC stressed the delay was on account of a new system - Results Transmission System - introduced by it.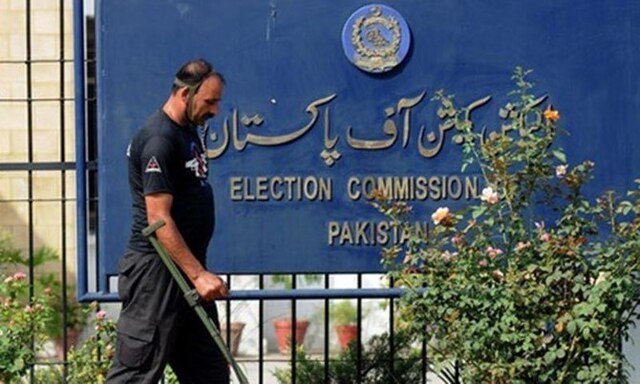 By:

PTI
Updated:
26 Jul 2018 08:01 AM
Islamabad:The Election Commission of Pakistan today rejected the "blatant" rigging allegations levelled by the incumbent PML-N after trends showed Imran Khan's party was inching towards majority, saying it did "our job right."

In an unusual press conference at 4am local time, Chief Election Commissioner Muhammad Raza Khan congratulated the people of Pakistan for participating in the election process.         He, however, acknowledged that the delay in announcement of election results has "caused some annoyance".

The short pace of counting has given currency to the allegations of manipulation of the election process. The results were expected by this morning, but the CEC only announced what he called was the "first non-official, preliminary result".

The CEC stressed the delay was on account of a new system - Results Transmission System - introduced by it.

"We were implementing it for the first time. Therefore, there was some delay," Dawn online quoted him as saying.

Asked about the doubts and the allegations, he said: "We will prove ourselves that we did our job right."

The early-morning press conference came hours after Pakistan Muslim League-Nawaz president Shahbaz Sharif in Lahore outrightly rejected the results, alleging "blatant" rigging of the election, even though the vote count was under way.

Sharif warned his party would launch protests against the alleged rigging. He did not say who he believes could have rigged the polls, but allegations of manipulating the elections have been made against the country's powerful military.

"Some five other parties including PPP have raised the rigging issue in polls. After consulting them, I will announce the future course of action. Pakistan has suffered today," he told journalists at the press conference in Lahore.

"We will fight this injustice and use all options," he said, adding that there has been a "blatant violation" of the mandate.

PPP chairman Bilawal Bhutto Zardari also tweeted last night, saying he had not received official results from any constituency he was contesting, despite it being past midnight.

"My candidates [have been] complaining [that] polling agents have been thrown out of polling stations across the country. Inexcusable and outrageous."

According to Geo TV, Imran Khan's Pakistan Tehreek-e-Insaf was leading on 112 seats followed by PML-N on 65, latest trends showed based on reporting of 42 per cent of polling stations. Zardari's Pakistan Peoples Party was leading on 43 National Assembly seats.

At his midnight press conference, Sharif said that "these were the dirtiest polls in Pakistan's history."

"This is a horrible situation which I have never seen in my 30-year political career...The results of several constituencies have been withheld where PML-N candidates were winning. We will not accept this."

PML-N senator Mushahid Hussain Syed too raised similar doubts on the election results.