Pak's NAB to file references against Sharifs by September 8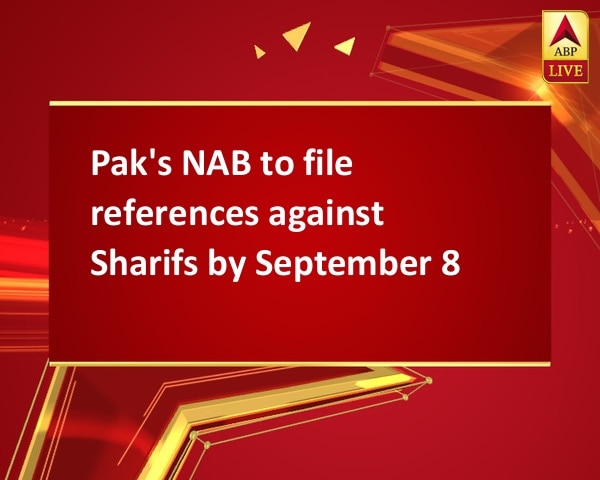 By:

ANI
Updated:
01 Aug 2017 07:00 AM
Islamabad [Pakistan], August 1 (ANI): Pakistan's National Accountability Bureau (NAB) will file four separate references against the deposed prime minister, Nawaz Sharif, his three children, son-in-law, and former finance minister by September 8.
In line with the July 28 landmark judgment in the Panamagate case, in which a five-judge bench unanimously deposed Premier Sharif, the Executive Board of NAB convened on Monday and decided to file these references in the accountability courts of Rawalpindi and Islamabad within six weeks (from July 28), The Express Tribune reports.
"It was decided to file four references in the accountability courts of Islamabad/Rawalpindi in the stipulated time period of 6 weeks from the date of judgment. The references will be prepared on the basis of the material collected and referred by the Joint Investigation Team (JIT) in its report," said a statement issued after the NAB board's meeting.
"Some other material as may be available with the Federal Investigation Agency and NAB having nexus with the assets in the below mentioned cases or which might subsequently become available including material that may become available in pursuant to the Mutual Legal Assistance requests sent by the JIT to different jurisdictions," it added.
According to the statement, "one of the references will be filed against Sharif, Maryam, Hussain, Hassan, and Capt (retd) Safdar relating to the Avenfield Properties comprising flat No 16 and 16-A, 17 and 17-A Avenfield House at Park Lane area of London."
Another reference will be filed against "Nawaz and Hussain with regard to the establishment of Azizia Steel Company and Hill Metal Company. NAB will file a third reference against the deposed premier, Hussain and Hassan with regard to the companies mentioned in paragraph 9 of the judgment."
"The fourth reference would be filed against respondent No 10 [Ishaq Dar] for possessing assets beyond his known sources of income. The officers concerned were directed for an efficient and professional handling of the entire process in the laid down time limit," said the statement.
The six-member JIT had probed into Sharifs' foreign assets revealed in the Panama Papers and submitted a report on July 10. The team then recommended referring the case to the country's top corruption watchdog. (ANI)
This story has not been edited. It has been published as provided by ANI