Pak senator makes sexist remarks on woman's saree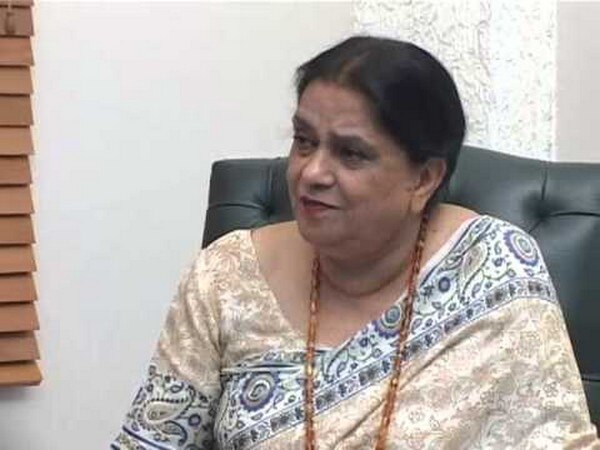 By:

ANI
Updated:
11 Feb 2018 04:10 PM
Islamabad [Pakistan], Feb 11 (ANI): A Jamiat Ulema-i-Islam Fazl (JUI-F) senator on Friday targeted a Muttahida Qaumi Movement (MQM) senator, with a sexist remark about her wearing a saree, during a session.
According to The Dawn, Nasreen Jalil, the MQM senator was wearing a saree and was chairing a session on the Senate's Functional Committee on Human Rights when Mufti Abdul Sattar, the JUI-F senator, criticised her for wearing a saree and said that an "able and intellectual" woman like her should have an "appearance like Muslims".
"It is mandatory in Islam for women to cover all parts of their body except the face, hands, and feet," said Sattar.
"God has raised you to this status, you should become a role model for other women. What message will it send when the footage [of this meeting] is aired on TV?," he added.
At this, Jalil, a seasoned politician, reminded the senator that she was a 74-year-old lady who recently "dodged death" and asked him as to what, in his opinion, was the suitable way for a woman such as her to dress.
Twitterati came to life with the hastag #Saree and took a jibe at the senator who made the remark on the woman senator.
A user tweeted, "In this age of political correctness, the saree is the only Equal Opportunity Garment. Whether young or old, white or black, tall or short, fat or thin, the saree suits every woman!"
Another user wrote on Twitter, "That is another bizarre argument that people objecting Muslim women can't wear Saree. Why can't we?
Why all kinds of sicknesses only emerge from Pakistan? I am a Sindhi woman and I proudly wear #Saree More power to #NasreenJalil and all those who wear Saree"
Another one wrote on the micro-blogging site, "#Saree is a beautiful & an elegant dress. And how a woman dresses is no way allowing men to object, men can pick up their god, divine misogyny, religion, all the shit, pack it up in a bag and fuck off. This is 21st century." (ANI)
This story has not been edited. It has been published as provided by ANI