Pakistan: Who Is PTI's Imran Khan?
Imran Khan: Known internationally as one of the best all-rounders Pakistani players in cricket, his innings in politics began with forming Pakistan Tehreek-e-Insaf (PTI) in 1996. His party had swept the July 25 general elections.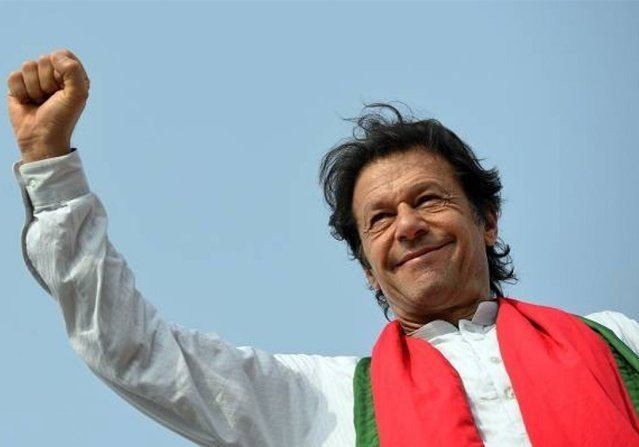 NEW DELHI:
In Pakistan's general election, its flamboyant cricketer-turned-politician Imran Khan's Pakistan Tehreek-e-Insaf (PTI) won. PTI emerged as the single largest party with 115 seats after the Election Commission of Pakistan released the complete preliminary results for 270 of 272 National Assembly constituencies.
Who is Imran Khan?


Born in November 1952, Khan is well known for playing professional cricket for more than 20 years.


He studied in Lahore's Aitchison College and then went to study to Oxford University to study for a Bachelor's degree in philosophy, politics and economics.


He led Pakistan cricket team to victory in 1992 in the cricket World Cup. It was was their first success in the history of the cricket world cup.


He is also known for opening a cancer hospital which was named after his late mother who succumbed to the disease.


In April 1996, Khan founded the Pakistan Tehreek-e-Insaf, a centrist political party, and became the party's national leader.


The 65-year-old cricketer-turned-politician was earlier snared in controversy with reports about his "love-child" doing rounds in the local media.


As per reports, Imran Khan has admitted on being a father to Tyrian White, the daughter of late British socialite Sita White. He has been accused of admitting this in abroad but refusing the same in Pakistan.


For the election, Khan launched the manifesto titled 'The Road to Naya Pakistan' with the promise to build a new Pakistan as a model Islamic welfare state.


Eradicating corruption has been one of the major campaign promises he has made over the years and with the recent prosecution of Nawaz Sharif and floundering reputation of PML-N, Khan has hit the right opportunity to woe people who have been angered by the corruption in the country. What works against Khan is his openly populist & conservative religious leaning which seems to have garnered polarised reactions from people.