Pakistan National Assembly to pick 18th prime minister today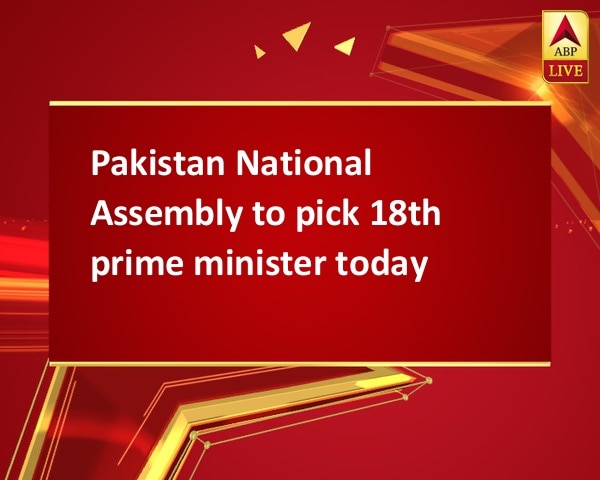 By:

ANI
Updated:
01 Aug 2017 07:10 AM
Islamabad [Pakistan], August 1 (ANI): The National Assembly of Pakistan will pick the country's 18th prime minister on Tuesday, following the July 28 landmark judgement in the Panamagate case, in which a five-judge bench unanimously disqualified Nawaz Sharif from holding any public office.
Major political parties have already fielded their respective candidates for the day.
The ruling Pakistan Muslim League-Nawaz (PML-N) has fielded Shahid Khaqan Abbasi as its candidate, whereas the Pakistan People's Party (PPP) has nominated Khursheed Shah and Naveed Qamar.
The Pakistan Tehreek-e-Insaf (PTI) has fielded Sheikh Rashid as it nominee.
The Muttahida Qaumi Movement-Pakistan and the Jamaat-e-Islami have named Kishwar Zehra and Sahibzada Tariqullah respectively for the coveted post.
As the rules of the National Assembly go, the speaker will announce the process for members to elect a new Leader of the House.
"The speaker will announce the name of every member one-by-one and in alphabetical order to receive his/her ballot paper. The members would mark the candidate of their choice with a tick on the ballot paper and put it in the ballot box," Geo News reports.
According to the Constitution, the process of the election will continue until a candidate achieves a clear majority, that is of 172 votes.
The speaker will then announce the result and the president-elect and those who contested the election will then be given a chance to address the House. The incumbent president will then administer oath to the new prime minister and also to members of the new cabinet. (ANI)
This story has not been edited. It has been published as provided by ANI