Pakistan: PMO tries to defend Imran Khan over his 'terrorists used Pak soil to attack Iran' remark
The PMO statement comes a day after the opposition leaders in the National Assembly vehemently criticized Khan for "exposing Pakistan globally."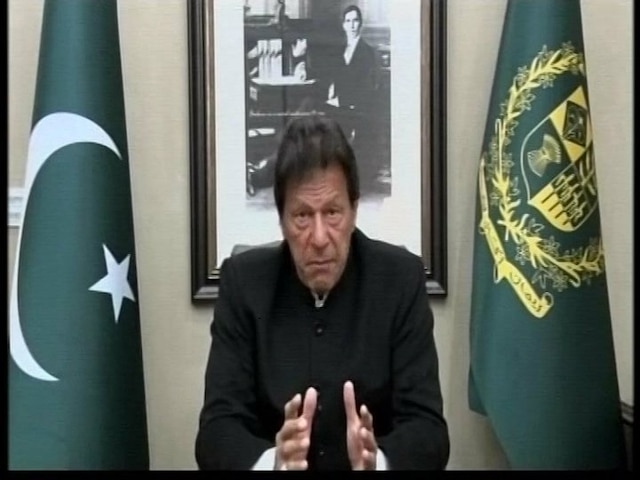 New Delhi: Pakistan's Prime Minister Imran Khan's office on Wednesday responded to the opposition's ado in the country's National Assembly, over his acknowledgment of terrorists operating from Pakistani soil to attack Iran, while concluding his two-day trip to the country.

The PMO said that Khan's remarks had been taken largely out of context.

While addressing a joint press conference in Tehran, with his Iranian counterpart Hassan Rouhani at the conclusion of his two-day-end trip, Khan admitted that Iran has suffered from terrorism perpetrated by groups operating in Pakistan.

Khan said: "I know Iran has suffered from terrorism (perpetrated) by groups operating from Pakistan. We (need to) have trust in each other that both countries will not allow any terrorist activity from their soil. We hope this will build confidence between us".

His statement came under heavy criticism at the country's National Assembly.

In a statement, the PM Office noted that there had been a lot of debate about the premier's statement on the use of Pakistani soil, Dawn reported.

As per its reports, the statement sought to clarify that Ïmran Khan was talking about "non-state actors using Pakistani soil under foreign influence to carry out activities in Pakistan or coordinating from Pakistan".

The statement also reportedly cited example of Indian civilian Kulbhushan Jadhav who is imprisoned by Pakistan, in the defence of Imran Khan . The statement added that attacks are carried out in Pakistan using the using the territory of Iran and Afghanistan "in the same manner".

On Tuesday, a day after Khan's admittance of terrorists operating from Pakistan's  soil, the opposition leaders in the National Assembly vehemently criticized him for "exposing Pakistan globally."

PML-N leader Khurrum Dastigir said Khan's statement is against the national security as for the first time a prime minister has admitted the use of (the country's) soil for terrorism in Iran."

"No prime minister has ever made such a confession on foreign soil," Dastagir was quoted as saying by the Dawn.

"Pakistan is exposed internationally by such statements," he said.