Pak PM Imran Khan gets a message from popular international singer Akon; this is what he said
Khan's social media team has welcomed the video as an "amazing" message and has reposted it on its official page. Check here.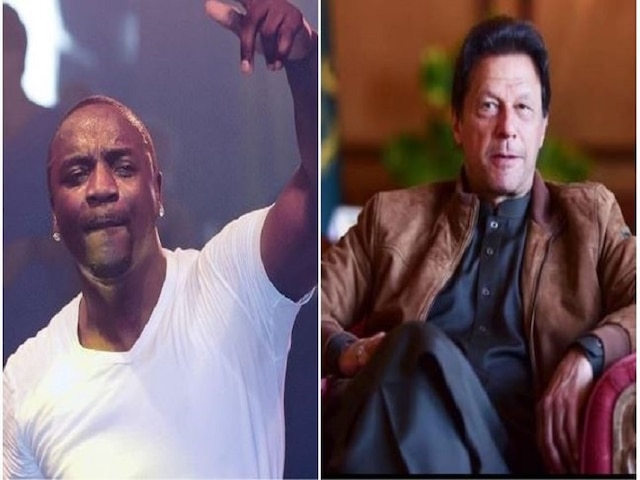 New Delhi:
Popular American singer and songwriter Akon gave a shoutout to Pakistan Prime Minister Imran Khan on Twitter. The video message posted by the international celebrity is being hugely liked the the fans and followers of the cricketer-turned Prime Minister Khan.
Akon is scheduled to visit Pakistan for performance in two cities. The Grammy award-winning artist recorded a video message for people of Pakistan and for PM Imran Khan, ahead of his visit.
"Yo Imran Khan, It's your boy Akon, I'm looking forward to coming to Pakistan, are you ready for me," Akon can be heard saying in the video.
The video has been picked up by Khan's social media team and has been reposted on his official page. It has been welcomed as an "amazing" message by the team.
"Thanks Akon for amazing message for Prime Minister Imran Khan.  Our doors are open for Celebrities from across globe, PTI Social Media Team welcomes renowned singer Akon to Land of Hospitality, days have come when we'll have more International Celebrities visiting Pakistan", the repost read.
The 45-year-old 'Smack That' hit maker will be heading to the country to commence the World Soccer Stars event, with his concerts scheduled in Karachi and Lahore from April 26 to 29. Akon is popular for his songs like Don't Matter, Right Now, I wanna love you and others.
The event of the football legends will involve former starts like Ricardo Kaka and Figo. They have already arrived in Karachi last week, reports said.
Check the video here: