PML-N cries foul, rejects election results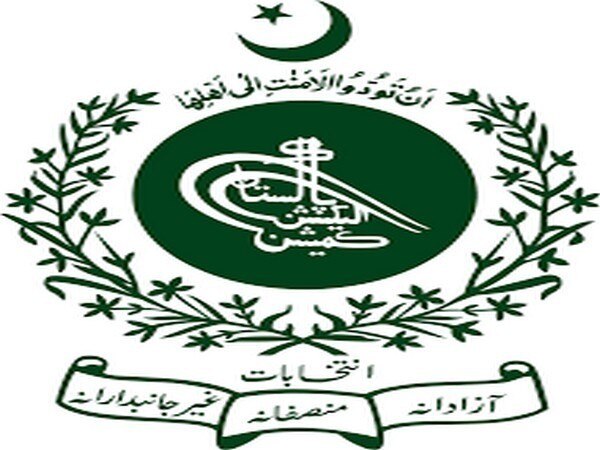 By:

ANI
Updated:
26 Jul 2018 05:50 AM
Lahore [Pakistan], July 26 (ANI): Pakistan Muslim League-Nawaz (PML-N) president Shehbaz Sharif on Thursday rejected the election results following rigging allegations.
"Pakistan Muslim League (Nawaz) wholly rejects the results of General Elections 2018 due to manifest and massive irregularities. Form 45 was not given to our agents, results were stopped and votes were counted in the absence of our poll agents. This is both unbearable and unacceptable," Shehbaz said while addressing the media here.
Shehbaz further claimed that the mandate of the voters was humiliated, and the democratic process pushed back by decades.
"We thought that the people will be allowed an opportunity to express their 'will' freely. Long queues of people could be seen in the morning in this hot, humid weather. We requested the Election Commission of Pakistan to extend the polling time, which it did not accept," he added.
The PML-N President also claimed that results based on rigging would cause "irreparable damage" to the country.
"We will use all political and legal options for redressal of these glaring excesses. This is an outright rigging and the results based on massive rigging will cause irreparable damage to the country," he added.
Sharif said that the next course of action will be decided in the meeting of the party's Central Executive Committee on Thursday morning.
As counting of votes gets underway in Pakistan, a number of political parties and journalists have alleged that the elections have been rigged.
Reports also suggest that a number of polling agents were not provided with an official Form 45, but instead, were provided with a plain paper containing written information.
Pakistan People's Party Chairman Bilawal Bhutto Zardari took to Twitter express his concerns about the alleged malpractices going on in the elections.
"It's now past midnight & I haven't received official results from any constituency I am contesting my myself. My candidates complaining polling agents have been thrown out of polling stations across the country. Inexcusable & outrageous," he tweeted.
Meanwhile, Muttahida Qaumi Movement (MQM)'s Faisal Sabzwari also claimed that results were being provided on plain paper, rather than an official Form 45.
"This is the mockery of rules by Election Commission itself. Rules dictate that ECP officials are bound to provide results on Form 45, instead almost ALL of them in Khi and Hyderabad are insisting on giving us results on plain paper like this," he noted.
On a related note, the counting of votes is presently underway. (ANI)
This story has not been edited. It has been published as provided by ANI