PML-N's polling deadline extension request rejected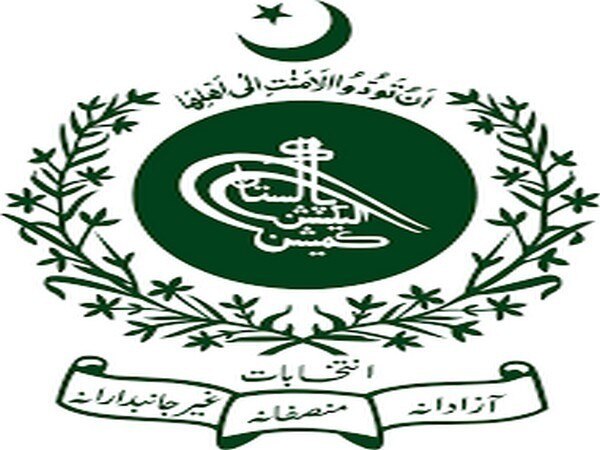 By:

ANI
Updated:
25 Jul 2018 06:45 PM
Islamabad [Pakistan], July 15 (ANI): The Election Commission of Pakistan (ECP) has turned down the Pakistan Muslim League-Nawaz's (PML-N) appeal to extend voting deadline by an hour.
In a letter written to the Chief Election Commissioner (CEC), PML-N leader and Senator Mushahid Hussain had asked for a delay in the voting deadline, saying that there were "long lines of voters" in almost every constituency and only three-four individuals were allowed to enter the booth at a time to cast their vote.
However, the request has been rejected by the country's electoral body, reports The Dawn.
"On the basis of reports that have been received from PML-N candidates from almost all constituencies of Pakistan, I would like to kindly request you to extend the polling time by at least one hour, from 6 pm to 7 pm, given that there are long lines of voters waiting in the queue, while only three to four persons are allowed to enter the polling station at a time to cast their vote. The PML-N is making this demand under Section 70 of the Election Act 2017, which authorizes ECP to 'extend polling hours already fixed'," the letter read.
The PML-N also held an 'emergency press conference', wherein Hussain appealed to the CEC to accelerate the polling process to ensure no voter is denied the opportunity to vote.
Apart from the PML-N, the Pakistan Peoples Party (PPP) and the Awami Muslim League (AWL) have also requested an extension in the voting deadline.
Stating that the polling staff was working sluggishly, AWL chief Sheikh Rashid demanded that they should be directed to hasten the electoral process.
Grand Democratic Alliance leader Fehmida Mirza, contesting from the NA-230 (Badin II) constituency, also highlighted the "poor arrangements" at the polling booths.
While stating that the Pakistan Tehreek-i-Insaf (PTI) had no issues with the request to extend deadline, PTI leader Javed Khan said that the PML-N was simply agitated and that their voters would not come out irrespective of the deadline extension.
Polling in the country's 85,307 polling stations, of which 17,007 have been declared as "highly sensitive", commenced at 8 AM today, and will conclude at 6 PM. (ANI)
This story has not been edited. It has been published as provided by ANI