Pompeo defends Trump's mental abilities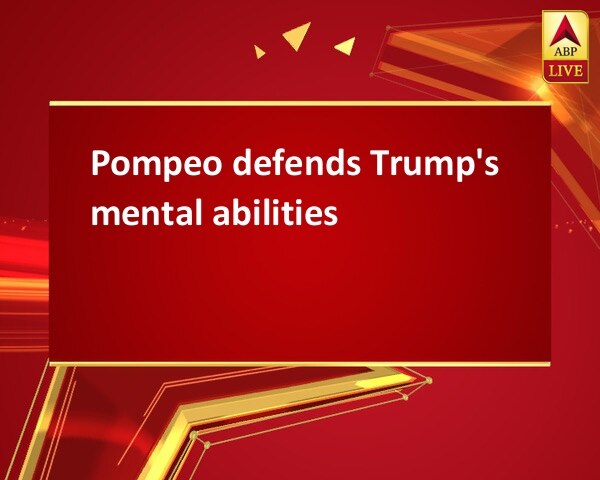 By:

ANI
Updated:
08 Jan 2018 06:15 AM
Washington DC [U.S.A.] Jan 8 (ANI) Central Intelligence Agency (CIA) Director Mike Pompeo has said that United States President Donald Trump is an "avid consumer" of the agency's work.
Pompeo made the statement while defending the US president after a book questioned Trump's mental abilities in filtering information presented to him.
The CIA director termed the allegations made in the book as "absurd".
Local media quoted Pompeo as saying, "The President reads material that we provide to him. He listens closely to his daily briefing."
On Saturday, Trump, in a public defence of his histrionics, went on a Twitter spree, branding himself as a "very stable genius."
This comes as Michael Wolff's book 'Fire and Fury: Inside the Trump White House' included depictions which paint Trump as uninformed, at times an erratic and a childish president.
"Actually," the president said, "throughout my life, my two greatest assets have been mental stability and being, like, really smart."
"I think that would qualify as not smart, but genius....and a very stable genius at that!" he said.
Press Secretary Sarah Sanders has recently termed the book as a work of "complete fantasy".
The president also touted his stunning victory in the 2016 presidential election and his career in television and business.
"I went from VERY successful businessman, to top T.V. Star..... ....to President of the United States (on my first try),"Trump wrote. (ANI)
This story has not been edited. It has been published as provided by ANI