President Trump heads to Puerto Rico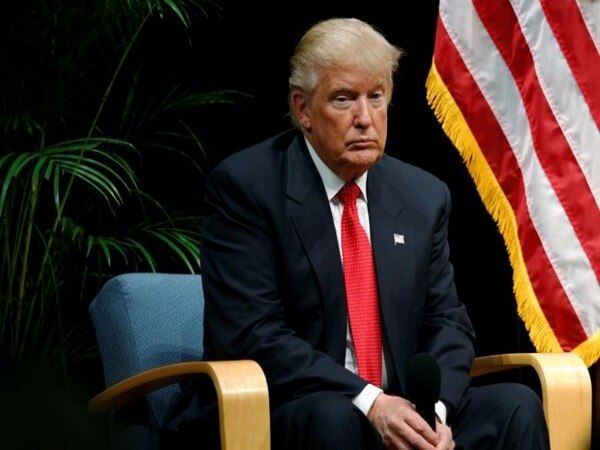 By:

ANI
Updated:
03 Oct 2017 09:50 PM
Puerto Rico [U.S.A], Oct 3 (ANI): United States President Donald Trump on Tuesday begins his visit to Puerto Rico wreaked by Hurricane Maria before making his way to Las Vegas, the site of the deadliest shooting in U.S. history. With most of the power transmission grid destroyed, more than 95% of population are without regular electricity service. Only 10.7% of the island's cell phone towers are working.
President Trump has criticised the mayor of the Island's capital over the sluggish response to the disaster relief efforts.
Puerto Ricans are frustrated as they are still struggling with basic necessities two weeks after they were hit by the worst hurricane in 90 years.
CNN reported that millions in the US commonwealth remain without regular electricity service, and many have limited access to gas, cash and running water. At least 16 people died there as a result of the storm, the government has said.
"We are going to be seeing all of the first responders, the military, FEMA, and frankly, most importantly, we are going to be seeing the people of Puerto Rico," Trump said in the Oval Office.
President Donald Trump will show solidarity with survivors and demonstrate how his government intends to help them recover.
President Donald Trump lambasted a mayor who criticized Washington's response."We need to do a lot more in order for us to get out of the emergency," Puerto Rico Governor Ricardo Rossello said in San Juan. "But the other thing that's also true is that the administration has answered and has complied with our petitions in an expedited manner."
"Such poor leadership ability by the mayor of San Juan, and others in Puerto Rico, who are not able to get their workers to help," Trump tweeted on Saturday morning. "They want everything to be done for them when it should be a community effort.
(ANI)
This story has not been edited. It has been published as provided by ANI